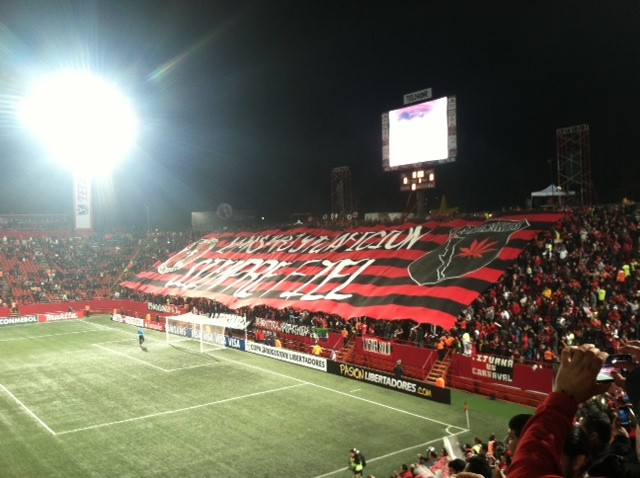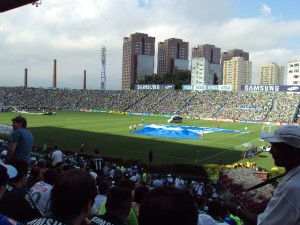 The long wait has ended, and after two weeks of waiting, the Xolos Tijuana vs Palmeiras Copa Libertadores 2013 match will take place this Tuesday, May 14, 2013 (6:00 PM PST) at the Estadio Pacaembu.  This game will decide who qualifies into the quarterfinals to face Ronaldinho's Atletico Mineiro.  In the first leg at the Estadio Caliente, Xolos of Tijuana and Palmeiras tied 0-0. Therefore, each side needs a win to qualify, but a tie by any goals will give Xolos the advantage; a 0-0 draw will take them to penalty kicks.
Xolos of Tijuana travelled to Brazil with a lot of confidence, hope, and expectation that they have what it takes to defeat Palmeiras.  Xolos is already eliminated from the Clausura 2013 Liga MX competition, therefore, their sight is focused on the Libertadores.  This is a team that was almost unbeatable last semester, and now, they can show why they were Mexico's #1 team.
Palmeiras is glad they were able to leave Tijuana with a 0-0 tie.  All three teams who visited before them (including Corinthians), were defeated, therefore a tie gave them breathing room and confidence that they will take the series at their home.  Another statistic that gives them much confidence is the fact that in 32 games played by Mexican teams in Brazil, Liga MX teams have only won 3 times; 26 wins by the Brazilians.
Xolos Tijuana vs Palmeiras TV Schedule
The Xolos vs Palmeiras match will be televised on Fox Deportes this Tuesday, May 14, 2013 at 6:00 PM Pacific
[youtube L3gWt9PpyJc]