The Monterrey vs Tigres Liguilla 2013 quarterfinal match will take place this Wednesday, May 8, 2013 at 5:00 PM Pacific at the Estadio Tecnologico. The Clasico Regio makes a special appearance in the playoffs, and these two hated rivals are sure to turn it into an entertaining fixture. The winner of this 2-game series is determined by aggregate score, away goals, and finally position in the regular season standings if the series is tied in all other criteria.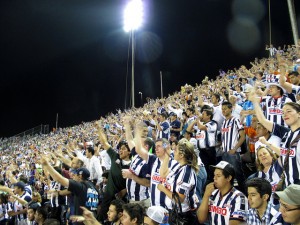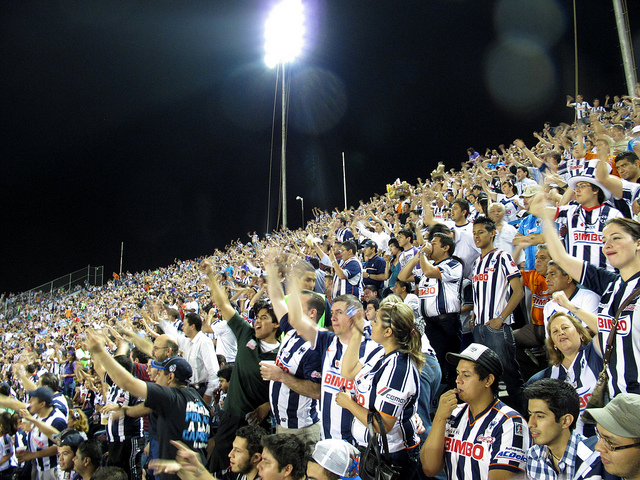 Monterrey enters the playoffs as the #8 seed, even though they ended the season in the 9th spot. Due to Queretaro being relegated, and thus disqualified from playoff contention, Monterrey was given the opportunity to replace them. This is certainly a bit of a mixed feeling for Monterrey fans, on the one hand they got into the playoffs, on the other hand they got in playing mediocre soccer, thanks to luck, and by earning just 23 points.
CLICK HERE TO VIEW MONTERREY'S HISTORY IN THE PLAYOFFS
To further paint a dim picture for Monterrey, they finished the season by losing 5-1 against Cruz Azul at home. True, Monterrey knew they were guaranteed a spot in the playoffs, but dropping 5 goals at home just as you're heading into the playoffs is not good at all. Looking at all stats of Monterrey, goals scored, goals allowed, point earned at home/away, etc. there is nothing interesting. Overall, a pretty mediocre team with little chance of beating the #1 seeded Tigres.
Tigres has had a fantastic season, leading the Liga MX for 16 out of 17 weeks, and finally finishing as the #1 seed with 35 points. In contrast to cross-city rival Monterrey, Tigres excels in most statistics. 2nd place in goals scored (30 goals), 2nd place in goals against (14 goals), best visiting team (7 wins and 1 loss), and best mustache (Tuca Ferreti). Ok, that last one was a joke, but you get the point that Tigres is a very good team with plenty of talent in all positions.
CLICK HERE TO VIEW TIGRES' HISTORY IN THE PLAYOFFS
Unlike Monterrey, Tigres wanted to finish off the regular season with a statement, an away win at the Estadio Azteca over Club America, the then ranked #1 team. Tigres played a perfect game at the Estadio Azteca and defeated America 2-0, thus earning the #1 seed for the playoffs. Can El Tuca lead his players to another title, or will they somehow succumb against their hated rival?
Monterrey vs Tigres Liguilla 2013 Prediction
In the regular season, Monterrey defeated Tigres at the Estadio Universitario 1-0, in a match that took place just 2 weeks ago. Nonetheless, Tigres are still the huge favorites to win this series against Monterrey, all of the season's statistics and common sense point to Tigres moving on to the semifinal. I expect the first leg of the Monterrey vs Tigres quarterfinal will end in a 1-2 away win for Tigres, putting them very close to the semifinals.
Monterrey vs Tigres Liguilla 2013 Television
The Monterrey vs Tigres Liguilla match will be televised on Univision Deportes this Wednesday May 8, 2013 at 5:00 PM Pacific.