The Xolos Tijuana vs Palmeiras Copa Libertadores Round of 16 match will take place on Tuesday, April 30, 2013 at 6:30 PM Pacific. This match, the first leg of the 2-game series, will take place at the Estadio Caliente in Tijuana. Xolos will want to take advantage of starting off the series at home, and should attempt to gain a positive result.
Xolos reached the Round of 16 after finishing as the best second placed team in the group stage. Earning 13 points in a group that had Corinthians (which won the group), Milonarios, and San Jose. Xolos did an excellent job in its first ever Copa Libertadores appearance, and hope to "upset" a seasoned Palmeiras squad. However, Xolos's success in the Copa Libertadores has come at a terrible cost: Tijuana will be unable to defend its Liga MX title, as they have been eliminated from playoff contention.
Xolos is a squad that does not have the bench depth to compete in two tournaments, El Turco made the choice of focusing 100% on the Copa Libertadores, and what we have is what was expected. A good run (so far) in the Copa Libertadores, and extreme failure in the Liga MX. Although some may find Xolos' run this season acceptable (they are, after all, the only Mexican team left in the Copa Libertadores), I believe that Xolos has done a disservice to its fan base.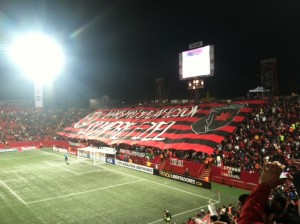 Xolos went ahead and charged record-high prices for the XoloPass (season tickets), which were all bought up, ensuring sold out home games for the entire season. How did the ownership repay its loyal fans? By putting a terrible product on the field that apparently had no interest in even attempting to reach the playoffs. A Round of 16 appearance in the Copa Libertadores is not going to cut it, Xolos must move on past Palmeiras just to reach the status of mediocre season- a loss in the Round of 16 would make this a bad season.
Tijuana was given a beatable rival, a Palmeiras squad that currently plays in Brazil's second division. Palmeiras made it past the group stage by barely beating out the competition- a solid team that has over accomplished. Xolos need to make it up to their fans, they must defeat Palmeiras.
Xolos vs Palmeiras Prediction
Tijuana has gone 2 months in the Liga MX without winning a match (6 losses and 2 draws), the team has been undisciplined, played poorly on defense, and nonexistent on the offense. However, those matches had either an all alternate squad, or a mostly alternate squad, and never the full starting 11. The Copa Libertadores matches give a better sense of the true Xolos: 4 wins, 1 draw and 1 loss. This is the Xolos that must show up if it wants to defeat Palmeiras.
Xolos will play a good match (even if the stadium will be mostly empty, due to the high ticket costs… but that's another tale for another time), and Palmeiras will try to bunker ball hoping for a 0-0 draw. Tijuana will take a slim lead to Brazil, the Xolos vs Palmeiras match will end in a 1-0 victory for Xolos.
Xolos vs Palmeiras Television
The Tijuana vs Palmeiras match will be televised on Fox Deportes this Tuesday, April 30, 2013 at 6:30 PM.