The America vs Leon match will take place this Saturday, April 13, 2013 (6:00 PM Pacific) at the Estadio Nou Camp in Leon. This match features a star-studded Club America that has been playing well all season long, but is not yet a clear title contender. On the other hand, we have Leon, who certainly qualifies as having the most disappointing season out of all teams in the Liga MX.
America followed up its Superclasico 2-0 victory over Chivas with a couple of very disappointing results. First, it lost at a packed Estadio Azteca against Mexico City rival Cruz Azul in the Copa MX semifinals. The loss was disappointing, as Miguel Herrera had stated that America had to win the Copa MX, and losing against a huge rival like Cruz Azul is never good. Club America went ahead and followed this up with a very disappointing 1-1 home draw with Puebla in the Liga MX.
America should by all means be a solid title contender, instead of just a good team. America has the depth in talent, a good coach, the weight of the Estadio Azteca behind it, and plenty of money to bankroll all of that. However, Club America has proven over and over that it is inconsistent. Take for example last week's draw against Puebla, a team that sits in 14th place. The home game prior to that, they drew San Luis at the Estadio Azteca as well.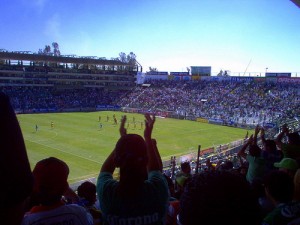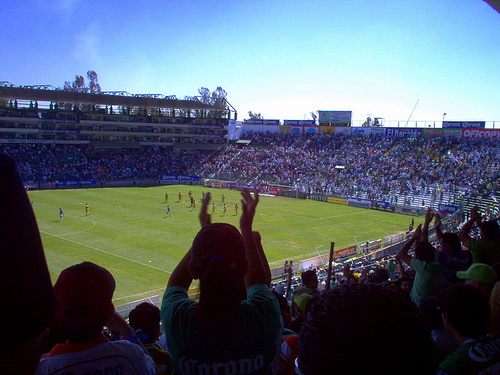 When you further analyze the numbers, it's even harder to comprehend why America sits in 4th place with 25 points. America has the best offense in the Liga MX with 24 goals (certainly helps to have Raul Jimenez and Benitez), and the second best defense with just 10 goals allowed in 13 matches. The reason they don't sit atop of the standings, is because they have dropped many easy points against teams that they should have had no problem defeating.
Then there was Leon… After finishing in third place, qualifying for the Copa Libertadores, making it to the semifinals, and all of this in their first season back to the Liga MX, Leon has just crumbled. They have had the most disappointing season out of all teams in Mexico, starting with an embarrassing early exit in the Copa Libertadores, then followed up by a terrible Liga MX season with just 1 win in 13 matches. Leon is lucky to have earned so many points in the Apertura 2012, otherwise they would be in deep relegation problems.
America vs Leon Prediction
The America vs Leon match will be a tough test for the host team, they have to face a good Club America squad that wants to win and remain near the top of the standings. America has a great defense and an even better offense, they will cruise past Leon. The America vs Leon match will end in a 2-0 victory for Club America– the Azulcremas will not let these 3 easy points slip away.
America vs Leon 2013 Television
The America vs Leon match will be shown on Telemundo this Saturday, April 13, 2013 at 6 PM Pacific.