The America vs Puebla match will take place on Saturday, April 6, 2013 (4:00 PM Pacific) at the majestic Estadio Azteca. This Week 13 Clausura 2013 match features a Club America that is coming off a great victory over fierce rival Chivas, 2-0 at the Estadio Omnilife. Puebla badly needs to earn points if it wants a spot in the playoffs, and will have to play a great game to get any against America.
America went into the Estadio Omnilife last Sunday and came out with the 3 points and a win over their most-hated rival. Sure, America was fortunate that Chivas faced 3 injuries to key players, and had a 1-man advantage for large parts of the game. However, Club America did its part, and came out with a win when they had it in their sights.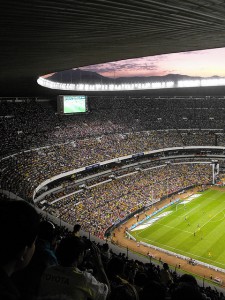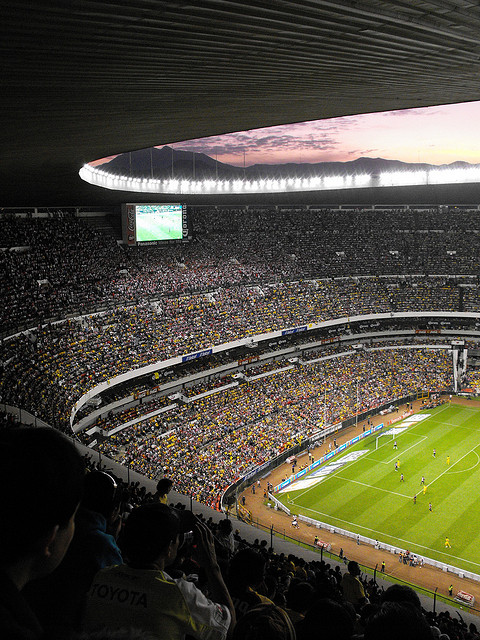 Now, America gets to play back home against a squad that has lost its last 3 games. A win over Puebla would keep America in the top 3 spots in the standings, with a chance of overtaking Atlas in the second spot if the results go in favor of the Azulcremas. This is a match that America must win, it cannot follow up a great Superclasico win with anything less than 3 points over Puebla at the Estadio Azteca (especially after the Copa MX semifinal loss against Cruz Azul).
Puebla started off the season with great hopes and good games,  that all ended in Week 7. Since then, Puebla has lost 4 out of 5 games, earning just 3 points out of those possible 15 points in play. With 14 points earned so far, Puebla desperately needs to get at least 1 point against America, or it risks falling too far away from the playoff positions.
Puebla's defense has allowed 19 goals in 12 matches, and it will have a very difficult time trying to stop Benitez and Jimenez. Both Club America strikers have scored 7 goals each, and between the two of them account for 60% of the America goals scored this season. Expect them to continue scoring, the Puebla defense is too fragile to contain these two powerful forwards.
America vs Puebla 2013 Prediction
The America vs Puebla match will be very one-sided, America is a on a great streak and has played well all season, while Puebla is on a free-fall. Miguel Herrera will look for the win from the get-go, and attack with his powerful offense. America will overcome the weak Puebla defense and take a 2-0 victory. Puebla has been unable to stop anyone these past 5 weeks, and America will not prove to be the exception.
America vs Puebla Television
The America vs Puebla match will be televised on Saturday, April 6, 2013 (4:00 PM Pacific) on Unimas.