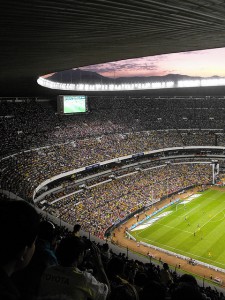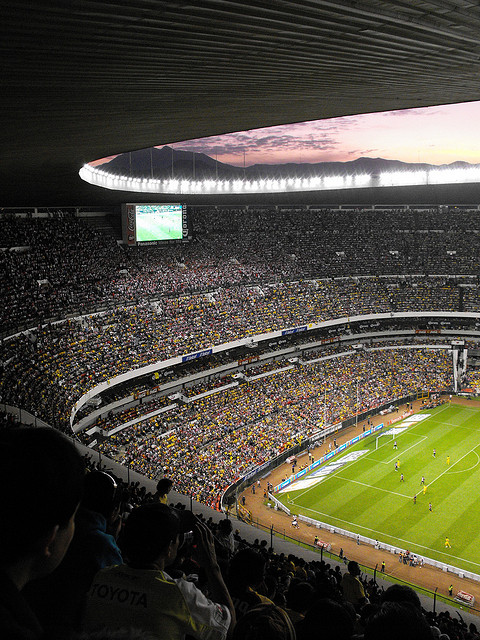 Watch the America vs Cruz Azul 1-1 (4-5 PKs) highlights here!
The America vs Cruz Azul Copa MX 2013 semifinals match will be this Wednesday, April 3, 2013 (11:00 PM EDT) at the Estadio Azteca.  Club America and Cruz Azul match off in what will be a good contest not only because of the great rivalry between both teams, but also because the winner qualifies into the final of the Clausura 2013 Copa MX.
After their outstanding win in the 'Super Clasico' against Chivas, America is ready to return to the Copa MX with their morale up in the sky.  The team from 'coapa' comes into this game as slight favorites because they have the home field advantage, they possess a stronger bench, and because they have played better soccer throughout the year than Cruz Azul.  This is a team that has been on the rise in recent tournaments, but that will not matter until they win a tournament or the league.
Cruz Azul has been on a downfall in the Liga MX to the point that a playoff appearance is slowly leaving the picture.  Therefore, a win against the 'aguilas' is important to salvage part of their season.  Technically, the game against America will be more difficult than their possible rival in the final, so this game could define the winner of this Copa MX.
America vs Cruz Azul Prediction
Both America and Cruz Azul are top Mexican teams, and therefore, they also have one of the top benches in the league.  However, due to the magnitude of this game, there will be only a few substitutes on the field, as winning a Copa MX title is slowly becoming a point of prestige.  Both clubs will have lineups close to their starting-11, therefore the 'aguilas' will have the advantage in talent, and home field on this game.  The America vs Cruz Azul game will end 2-1 in favor of the 'azulcremas'.
America vs Cruz Azul Television
The America vs Cruz Azul match will be televised this Wednesday, April 3, 2013 on ESPN Deportes at 11:00 PM Eastern.