Chivas vs America, the match-up that everyone turns out to see, has been played a total of 206 times: America has won 74 times, Chivas 72, and they split the result 63 times. That's a whole lot of games, played over a very long time in several tournaments, cups, leagues, and exhibitions.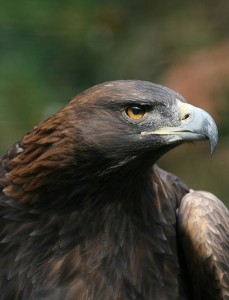 If we focus on a shorter time frame, say the past 10 Chivas vs America matches, we get a result that is less even than the global history of the super clasico. Chivas and America have played each other 10 times since the Clausura 2008: Chivas has won 7 of those matches, America 2, and there's been 1 draw. Last time these two teams met (Apertura 2012), Chivas destroyed America 3-1 at the Estadio Azteca in front of 100,000 fans. Prior to that, America defeated Chivas 1-0 at the Estadio Omnilife (Clausura 2012).
If the trend from the last 10 matches prevails, 3 Chivas win for every Club America win, we can expect that Chivas will defeat America on March 31st. Of course, there are many other factors in place that will affect the outcome of Sunday's match, most important of all, their recent form.
Chivas has lost just 1 game this season, although it has tied seven and won only three. Chivas is a tough squad that focuses on defense, allowing only 10 goals in 11 matches. This defensive approach has come at expense of its offense, which has been anemic, scoring just 11 in as many matches. Overall, Chivas is a solid squad that is tough to defeat but doesn't know how to win.
On the other side of the pitch we have Club America scoring 21 goals in 11 matches, and allowing just 9. With these numbers, America has the second best offense in the Liga MX and the best defense; outstanding statistics for a team that is having yet another good season.
Their recent form suggests that the Chivas vs America 2013 super clasico will be a close encounter, just as the long history of the super clasico shows. Two teams, loved by some, hated by others, will play one more edition of the Chivas vs America super clasico, and we'll all be there t watch.
Click here to read the America vs Chivas preview, prediction, and tv schedule.