The Atlas vs Toluca Liga MX 2013 match will be this Sunday, March 10, 2013 (1:00 PM EDT) at the Estadio Nemesio Diez in Toluca. Toluca is on the upswing, while Atlas is the surprise team of the tournament. These clubs should provide a very entertaining match in Toluca.
Atlas is having one of the best season starts they have ever had in their long history: 6 wins, 2 draws, and just 1 loss (against Tigres, #1 team in the Liga MX). Atlas' defense has only allowed 6 goals through 9 matches, definitely they key to their success. Furthermore, ageing striker Omar Bravo has come up big for Atlas, scoring 5 goals this season.
However, Atlas is still a relegation candidate, and Queretaro is having a bit of an upswing themselves. Queretaro defeated Xolos (more like their B squad) at the Estadio Caliente 1-0, and are just 6 points away from Atlas in the relegation battle. If Atlas were to win at Toluca, they could pull away to 9 points, otherwise, Atlas would be just 6 points off from Queretaro.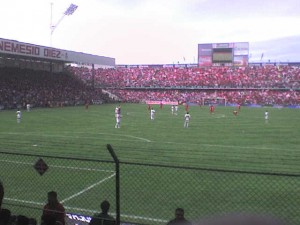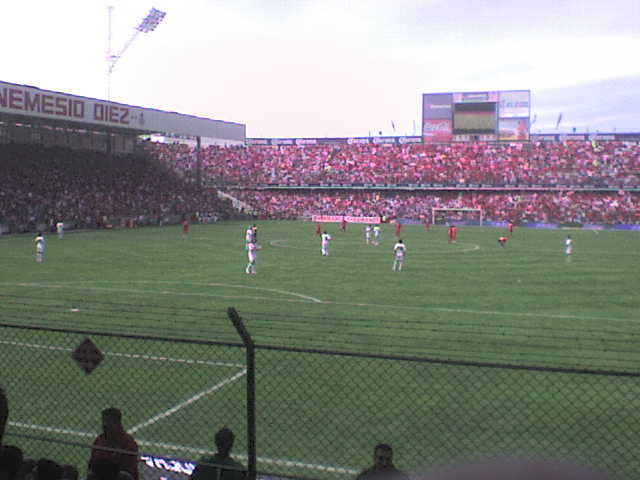 Toluca had a bad start in the Liga MX, but they have worked on that, winning their last 2 matches. Toluca currently has 12 points, a win against Atlas would push them up to 15 points and the 7th spot in the standings. This squad is exactly the same as last season's, which made it to the championship series- Toluca has the talent to get into the playoffs.
Toluca has the complicated task of competing in two difficult tournaments simultaneously, the Liga MX and the Copa Libertadores. It's likely that Toluca will have to rotate some of their key players, as they have important matches coming up in the Copa Libertadores.
Atlas vs Toluca Prediction
The Atlas vs Toluca match will be entertaining,  both team have talent and want to secure places in the playoff spots.  The Atlas vs Toluca match will end in a draw, Atlas has proven to be quite difficult to defeat, and Toluca will be playing with tired legs, due to its participation in the Copa Libertadores.
Atlas vs Toluca Television
The Atlas vs Toluca 2013 match will be televised this Sunday, March 10, 2013 on Univision at 1:00 PM Eastern.