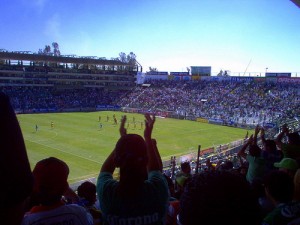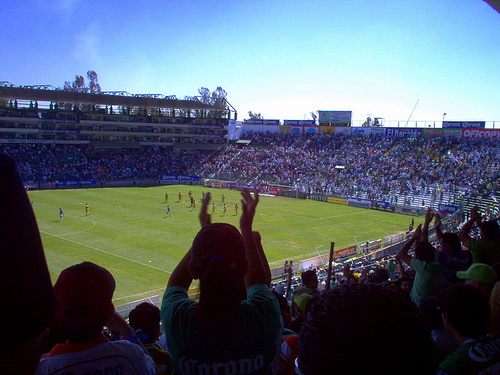 The Leon vs Puebla Liga MX 2013 match will be this Wednesday, February 27, 2013 (9:00 PM EDT) at the Estadio Nou Camp.  Leon is on the urge to obtain a win when they receive Puebla on Saturday night.  After 8 games, they are 16th in the regular standings with only 5 points, meaning only an extremely successful 2nd half on the season would put them in the playoffs.  Puebla is playing a fair Clausura 2013 which has them in 10th place with 11 points; a win puts them closer to a playoff seed.
Leon has to leave behind their bad first half of the season and play their last 9 games as if it were an entirely new tournament.  This is a team that has been affected by bad form, injuries, suspensions, and the incorporation of new signings.  However, it is time to turn the page and start from zero.  A playoff picture is almost impossible for the 'panzas verdes' because theoretically they need 26 points, and with the 5 they have now, Leon would need to win 7 of their last 9 games.
Puebla has been a positive light to the Liga MX since they have been lead by coach Manuel Lapuente; they play with a smart defense, and they are at times dynamic in the attack.  If they keep on playing in good form, this is a team that could reach the playoffs as a 7th or 8th seed.  Therefore, it is crucial for them to earn at least a point against Leon, considering they are one of the league's weakest teams.
Leon vs Puebla Prediction
Leon is slowly beginning to play inn better form, but this is still a team that is not even close to the magic they had last season.  They lost their last game against Chivas, but they also won their last game at home, which could serve as a plus when they host Puebla. On the other hand, Puebla has had a small setback in their recent performances and a loss against Leon may turn their season upside-down.  The Leon vs Puebla match will end 2-1 in favor of the home side.
Leon vs Puebla Television
The Leon vs Puebla 2013 match will be televised this Saturday, March 2, 2013 on Telemundo at 9:00 PM Eastern.