View the Tigres 1-1 Santos highlights here.
The Tigres vs Santos 2013 match will be played this Saturday, February 16, 2013 (8:00 PM Eastern) at the Estadio Universitario. Tigres is the current Superlider (1st place in standings), is undefeated, and is playing like it wants to win a championship. Santos is repeating itself, and is once again having another mediocre start to the season. Can Tuca & co. add another win?
Tigres is having a fantastic season, winning 5 out of 6 matches, and drawing the other one. This gives the Monterrey based squad a total of 16 points and the first place in the standings. Their success is due to an outstanding defense that has only allowed 4 goals, combined with an explosive, league-leading offense, that has scored 15 goals.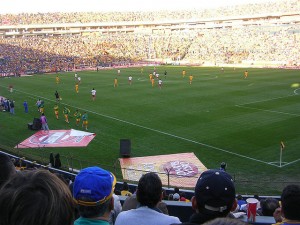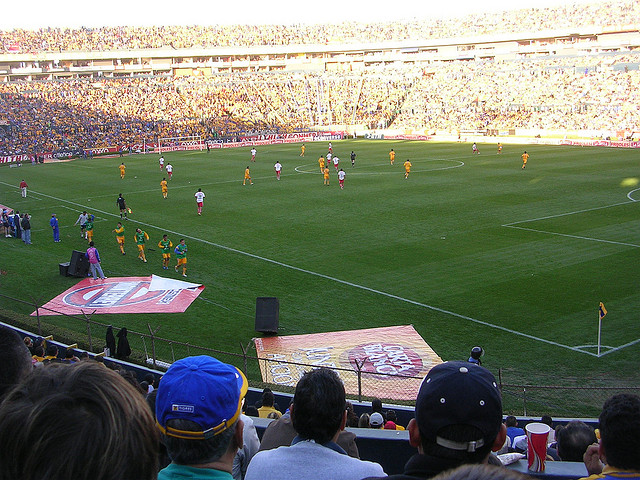 Tito Villa has been a great acquisition for Tigres (Pumas screwed up big time), he has scored 6 goals in as many matches, and leads the league in goals. Add Lucas Lobos (4 goals), Danilinho, and the rest of the Tigres roster and you have the most potent team in the Liga MX. Last week at Toluca, Tigres showed how explosive their offense can be, defeating the Diablos Rojos 4-1.
Santos has only won 2 matches, tied 2, and lost the other 2, for a total of 8 points. Santos' main problem is its offense, which has scored just 6 goals- 4 of them scored by Peralta. That Portuguese guy they have coaching this team needs to realize that he has some of the best Liga MX offensive players in his roster.
Santos is not only facing the best team in the Liga MX, but it is also playing an away game. Santos has struggled during away games this season, out of 3 away matches, Santos has tied 2 and lost 1. Caixinha ("that Portuguese guy") is going to have to motivate his players and adjust his tactics if he wants to come out of the Estadio Universitario with at least 1 point.
Tigres vs Santos Prediction
The Tigres vs Santos match will be dominated by Tigres. Tigres has been outstanding all season long and has shown no signs of slowing down. Santos has struggled in away games and I don't see that changing at one of the toughest places to visit in Mexico  The Tigres vs Santos match will be won by Tigres 2-0.
Tigres vs Santos Television
The Tigres vs Santos 2013 game will be televised this  Saturday, February 16, 2013 on Unimas at 8:00 PM Eastern.