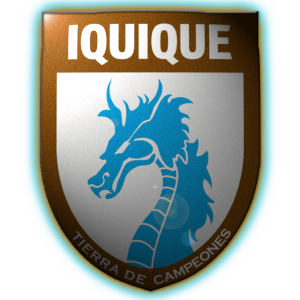 The Peñarol vs Deportes Iquique Copa Libertadores 2013 match will be this Tuesday, February 12, 2013 (9:30 PM EDT) at the Estadio Tierra de Campeones in Chile.  Peñarol (URU) and Iquique (CHI) will play their first game during the group stages of the Copa Libertadores 2013.  They are part of Group 4 which also includes Velez Sarsfield (ARG) and Emelec (ECU); the top two teams will advance to the final-16.
Peñarol will commence another journey to their already decorous and rich soccer history.  This Uruguayan side is the most popular in their country, and they have already won 5 Libertadores titles; the last in 1987.  Peñarol goes to Chile as the favorite to win the match although they face a difficult opponent with a good midfield but a better defense.
Deportes Iquique had to defeat Leon from Mexico in the preliminary stage to get to this round.  They showed that they are a team capable of winning important games because although they do not have a highly talented squad, they have a strong mentality.  Iquique has never faced Peñarol, and they also have never played in the group stages as this is their first Copa Libertadores.
Peñarol vs Deportes Iquique Prediction
Both teams are not huge title contenders in this tournament.  They are not in highly prestigious leagues, therefore they are not one of the most talented squads in the Libertadores.  For Tuesday's game, Peñarol will use their history and experience to defeat the new Libertadores member.  The Peñarol vs Deportes Iquique match will end 2-1 in favor of the visiting team.
Peñarol vs Deportes Iquique Television
The Peñarol vs Deportes Iquique game will be televised DELAYED this Thursday, February 14, 2013 on Fox Deportes at 6:00 AM Eastern.  Original game starts on Tuesday at 9:30 PM Eastern.