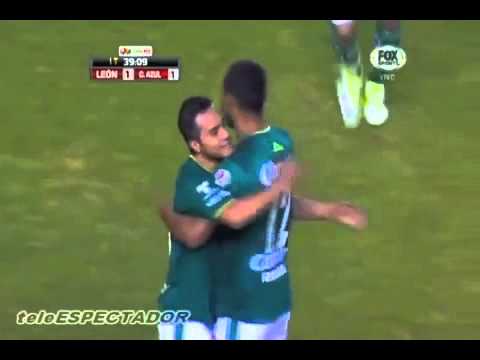 Best Goal of the Week:
In a good game between Leon and Cruz Azul, midfielder Luis Montes from the 'panzas verdes' made an extraordinary strike from outside the box.  When Leon was losing 1-0, things seemed as if they were bound for another loss in what has been a terrible beginning to 2013.  However, in the 39th minute Montes held a pass from a long distance, and without thinking twice he shot what seemed like a cannonball which ended in the top right corner of Jesus Corona's goal.  Undoubtedly one of the best goals of the year which allowed his team to tie 2-2.
Notes: Luis Montes – 39′: Leon 2-2 Cruz Azul
[youtube wX1RiWnMsi4]
Most Important Goal of the Week:
During Week 5 of the Liga MX there were many goals, but only few had an 'extra' meaning.  Atlas had important goals which allowed them to win and take 4th place in the standings, and well as Puebla who is becoming a playoff contender.  However, it was the goal by Duvier Riascos in the Xolos Tijuana vs Tigres match which takes this week's price.  Xolos played the first half as the title team we all have seen for the past months.  When the 2nd half began, the score was 1-0 in favor of Tijuana, but something happened which allowed Tigres to score 2 quick goals in what seemed as an end to 19 regular season games without a loss.  Tigres were dominating the game, the crowd was in a playoff atmosphere, but suddenly when Xolos were on their worst moment, Riascos took advantage of a defensive mistake to score the second goal for his team.  This allowed for Xolos to once again take possession of the sphere, and the game ended in an exciting 2-2 which kept both clubs undefeated on top of the table with 13 points each.
Notes: Duvier Riascos – 73′: Xolos 2-2 Tigres
[youtube fQpu3SCub1U]