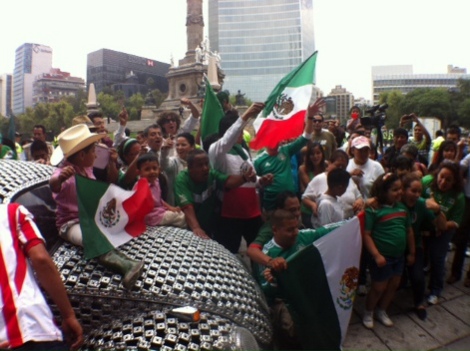 2012 left Mexicans with a great taste of what their national team has the capacity to accomplish. After winning the Gold Medal in the Olympics, it seems like there is more ahead in store for them.
This year there are 3 competitions and some friendly matches that will keep them occupied.
First, the World Cup qualifiers in which Mexico will face Jamaica, Honduras, USA, Panama and Costa Rica for a spot in the 2014 Brazil World Cup. For these matches, Mexico will have to make use of its base squad in order to get a solid game and be able to reach a great level. These games will be held throughout the year in the months of March, June, September and October.
Second, the Confederations Cup being held in Brazil from June 15 to 30 of 2013 where Mexico will have to face Italy, Brazil and Japan in the group stage in order to qualify to the next round. Mexico has a good chance to advance, as they have previously won official matches against the strongest opponent in this round, which is Brazil.
In the month of July, Mexico will be in the Gold Cup, they might possibly have a "B" team to face this tournament as the "A" team will be fresh off the Confederations Cup. There is no schedule as of today and no groups formed. It is rumored that the team that won the Olympic Medal will be starting in this cup.
Mexico will have some friendly games as well, starting with Denmark on January 30th, then Peru on April 17th and Germany on May 31st. The match against Germany will be the most attractive of these games and will be a good test in their way off to the Confederations Cup.
Mexico will have a busy calendar this year, but it is also noticeable that there are more players to count on, being that the youth players have given results and will be key in matches for the Gold Cup. Chicharito and Vela are having more playing time in their respective teams, also Giovanni is finally gaining some stability in Spain. The good appearances of Ochoa in France and Corona in Mexico, the continuity of Moreno in Espanyol and Guardado in Valencia, the promise of Diego Reyes off to Portugal next semester, these and other reasons gives us hope to see a successful Tri this year.