The Puebla vs Santos 2013 match will be played this Sunday, January 20, 2013 at 1PM Eastern at the Estadio Cuauhtemoc in Puebla. Puebla is coming off a good away draw in Toluca, while Santos defeated Chivas 2-0 at home. Can Puebla get its first win of the season, or will Santos continue undefeated?
Puebla ownership brought Manuel Lapuente out of semi-retirement to lead the team away from any relegation problems. Currently, Lapuente's squad is 8 points away from Atlas in the relegation table, a fairly safe distance. However, if Puebla has another mediocre/bad season, it will be a main relegation candidate for the 2013/14 seasons. Lapuente has to lead this team, which has a modest roster, to safety- Puebla needs to start winning.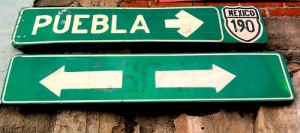 In its last match at Toluca, Puebla played a decent game against a Toluca squad that has been missing that firepower it had last season. A late goal by Toluca meant that Puebla missed out on its first win of the season. However, Puebla played somewhat well at least, and an away point against the defending runner-up of the Liga MX is always a welcome result.
Santos defeated Chivas 2-0 in week 2 of the Clausura 2013, thanks in large part to an outstanding performance by Oswaldo Sanchez. Furthermore, Peralta had a great game, scoring both goals in outstanding fashion. Santos is undefeated (tied San Luis in week 1), and wants to stay that way, they will be looking for their first away win of the season.
Puebla vs Santos 2013 Prediction
Lapuente knows that his team can't drop points at home, Puebla already lost its first home game against Xolos. Against Santos, Puebla will go on the attack looking for the home win- the good match they played at Toluca should serve as motivation. Santos will look to continue undefeated, and will attempt to win without risking too much. The end result in the Puebla vs Santos match will be a 1-1 draw.
Puebla vs Santos 2013 Television
The Puebla vs Santos match will be televised on Azteca America & ESPN Deportes at 1:00 PM Eastern.