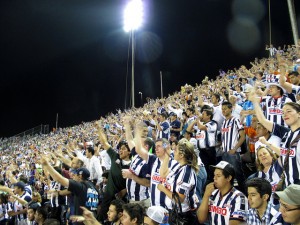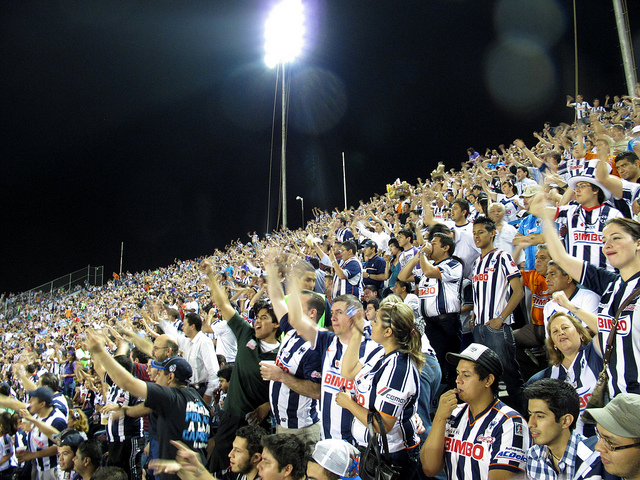 Enjoy the Monterrey 1-0 Morelia highlights.
The Monterrey vs Morelia 2013 Week 2 match will be this Friday, January 12, 2013 (8:00 PM EDT) at the Estadio Tecnologico in Monterrey, Nuevo Leon.  After Week 1, Monterrey and Morelia raised many questions as to whether this will be a successful season or another bust.  Both squads are very talented, but mistakes in the backline have led to lost points, not only during the first week, but also during the past Apertura 2012.  On Saturday, Monterrey and Morelia will attempt to gain their first three points but this will only be possible without defensive errors.
Monterrey began the season on a wrong note by losing against Club America in the last minute of game-time.  Although the team did not have a bad performance, they are still far away from the Monterrey squad who won the CONCACAF Champions League and were runner-ups just over 7 months ago.  In order for the 'rayados' to regain that momentum, they require striker Humberto Suazo to become the feared all-star goal scoring machine he once was.  If this is not a possibility, then this team needs to implant a defensive system that focus on a quick counter-attack under the legs of Omar Arellano and Cesar Delgado.
Monarcas Morelia played a wonderful offensive game during the first week when they faced Cruz Azul.  With Joao Rojas on the right wing, and Jefferson Montero on the left, this is an offense that is extremely quick and powerful.  These players led Monarcas to three goals, but that is not the issue.  The problem with Morelia is that they have a vulnerable defense which allows many goals, especially on the counter-attack.  Morelia is an offensive-minded squad that leaves holes in the back-line, therefore against Monterrey they cannot afford to make mistakes like they did against Cruz Azul.
Monterrey vs Morelia Prediction
Although Monterrey lost during the first week against Club America 2-1, it is still a team with great talent and with a unique style of play which is threatening to any rival.  In their home opener, the 'rayados' could see the return of star forward Suazo and midfielder Jesus Zavala, which have returned from injuries and who undoubtedly make this into a stronger team.  Meanwhile, after tying Cruz Azul 3-3 in Week 1, Morelia is ready to face another strong opponent.  Monarcas showed once again that wingers Montero and Rojas are the most dynamic in all of the Liga MX, and these two could make the difference on Saturday night.  The Monterrey vs Morelia 2013 match will end 2-1 in favor of the home team.
Monterrey vs Morelia Television
The Monterrey vs Morelia match will be televised this Saturday, January 12, 2013 on Univision Deportes Network at 8:00 PM Eastern.
Enjoy the Monterrey 1-0 Morelia highlights.