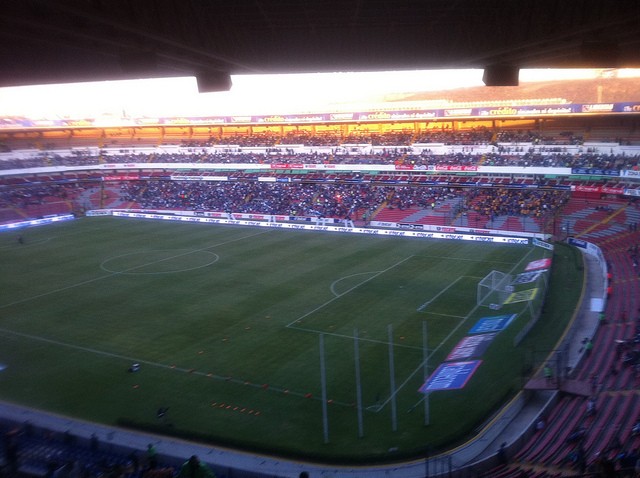 View the Queretaro 2-1 Pumas highlights here.
The Pumas vs Queretaro 2013 match will take place on Saturday, January 12th, 2013 in Queretaro at the Estadio Corregidora at 6:00 PM Eastern.
Pumas, looking for their first victory
Pumas almost had the three points in the bag, but Atlas escaped from the Estadio Olimpico with a point. Although Pumas did show a better collective game, it is still a fact that the players need to bring their game to a higher level. Robin Ramirez did not have many minutes to show his game and the defense has still a lot to work on.
Pumas has 1 point and if they want to reach the postseason they must be able to obtain the points from the teams that on paper seem like the most weak. Atlas was one of them but it did not happen. Against Queretaro, they have another chance to show individualism and yet work on the collective. They should be able to walk out of the Estadio Corregidora with the win.
Queretaro, now or never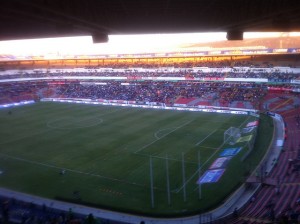 After last week's match against Leon, Queretaro showed us that they have a heart to play with even if they lack a collective game. The point that they gathered from the Estadio Nou Camp was like fresh air for them and lifted the spirits of the team and coach Sergio Bueno. The offense is something that needs to be worked on, but as long as they keep their guard on and stay defensive, which they will most likely do, they will get at least a point.
Queretaro will try to break the bad streak of results they have gotten at home, since it has been almost a year when they last had a win at Estadio Corregidora. Although Pumas has not won in their stadium since 1993, that does not mean they should be confident enough and therefore they should fight to get the win.
Pumas vs Queretaro 2013 Prediction
Both teams are in tough positions. Queretaro trying to save themselves, Pumas trying to convince their fans they can reach the postseason. This will be a much fought game and in the end, it will be the offense of either team that determines the result. A tie is the most convincing prediction for this type of match, I predict the Pumas vs Queretaro match will end 1 – 1.
Pumas vs Queretaro 2013 Television
The Pumas vs Queretaro match will be televised on Univision Deportes, this Saturday, January 12th, 2013 at 6PM Eastern.
View the Queretaro 2-1 Pumas highlights here.