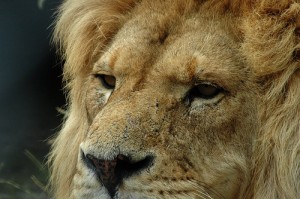 The Leon vs Queretaro 2013 match will be this Saturday, January 5, 2013 (9:00 PM EDT) at the Estadio Nou Camp.  Leon will open their second season on their return to the first division by playing at home, in a semester which will include the Clausura 2013 of the Liga MX and the Copa Libertadores.  On the other hand, Queretaro could be playing their last season in the first division because they are tied for last place in the relegation percentage..
Leon will begin the season with the idea of remaining a top team which like in the Apertura 2012, scored many goals and was the league's top offense.  They made two key offseason signings when they signed forward Nery Castillo and defender/midfielder Rafael Marquez.  These two players not only give them depth in the two tournaments they will play in, but also elevates the talent and competition inside the team.  Beginning the season at home against the league's worst club will allow the 'panzas verdes' to start on the right foot and demonstrate the league if they will be title contenders once again.
The Gallos Blancos have only one goal in sight, and that is to make more points than Atlas in order to not lose a relegation which will take them to the second division.  The only way to prevent this will be by making points from game one, and by not allowing games to get out of their control.  Unlike Leon, Queretaro did not make serious offseason moves other than signing a half-dozen Chivas of Guadalajara rejects and Colombian striker Wilberto Cosme who last played for Millonarios.
Leon vs Queretaro Prediction
Leon comes into the Clausura 2013 with the open wound of the defeat they suffered during the past semifinals against Xolos Tijuana.  Today, their squad is stronger, and also everyone knows their strength and what they are capable of.  Queretaro did not make important offseason moves, and FutnSoccer predicts that is the team which will obtain their one-way ticket into the Ascenso MX.  In the Leon vs Queretaro game, Leon will begin the season on a winning note, as they will win 2-0.
Leon vs Queretaro Television
The Leon vs Queretaro match will be televised this Saturday, January 5, 2013 on Telemundo at 9:00 PM Eastern.