Being a native, seasoned viewer of British sport, I've seen practically every nationality grace the Premier League. One thing that always used to surprise me was the lack of an American influence on the division, with very few US players making the switch to the UK to try their luck.
However, over the last few years there has certainly been an increase in the number of Americans. In fact, the US seems to be an emerging nation when it comes to soccer and more and more players are starting to establish themselves. Bearing this in mind, I'll now take a look at the five US players that I think have made the biggest impression in English football.
Clint Dempsey
Out of all of the Americans that I have seen grace the top flight, Clint Dempsey is right up there. During his time at Fulham he established himself as one of the leading strikers in the country and his record of fifty goals from 157 Premiership starts for the Cottagers is very impressive considering the fact they are renowned as an average side in the division. Such form prompted a flurry of rumours during the summer and he eventually switched to Tottenham, in a deal said to be worth £6m.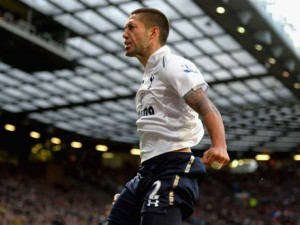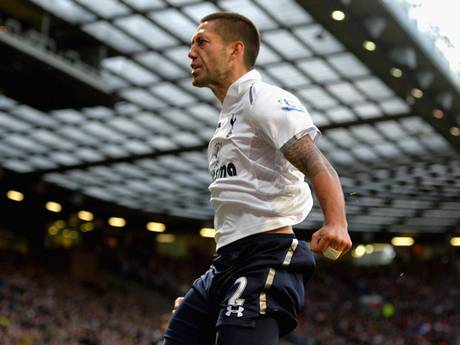 With Spurs being a much stronger outfit than Fulham, it's been interesting to see how Dempsey has continued his exploits in front of goal. He's already managed three goals from his eleven league starts and has maintained that ferocity and athleticism that made him such a hit at Craven Cottage. Most teams in the Premier League would be lucky to have Dempsey and he really is a credit to US soccer.
Brad Friedel
While Dempsey has probably only caught my attention over the past few years, the same cannot be said of Brad Friedel. In all my time in watching the Premier League I have seen few goalkeepers betting than Friedel – with his shot stopping ability probably being the best in the game. When he first came to England as a Liverpool player I was a little skeptical  but over the years he has developed into one of the best keepers the top flight has ever seen and his record for the most number of consecutive games played highlights his value.
The fact that Friedel is still going strong at 41-years-old showcases his ability yet more and when he finally does decide to hang up his boots, the Ohio-born man is sure to be put down as a true legend in Premiership football history.
Tim Howard
This is another goalkeeper, although I probably can't put him in the same league as Friedel. Nevertheless, Howard is another man who has enjoyed an extremely positive spell in the Premier League. Just like Friedel, he wasn't immediately successful following an indifferent period for Manchester United, but during his time at Everton he has been a different class. He is a firm favorite amongst the Goodison Park faithful and having held the No.1 position for the past six years, it's clear to see how highly he is thought of.
Over recent weeks he has come under the microscope following some questionable form, after failing to keep a clean sheet in over two months. However, considering his consistency up to this point, I'm sure it won't be long before he puts this spell behind him.
Claudio Reyna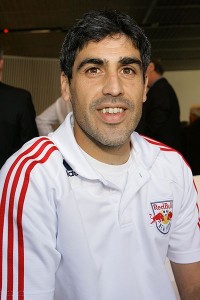 I have to admit that this is one player who I can barely remember but after putting together some research for this piece, it's clear that he holds a fantastic reputation in British football. He played for the likes of Rangers, Sunderland and Manchester City during an illustrious career, with some sources declaring him as the best talent to ever arise from the States. It was probably his time in Scotland that was his most successful, with spells at Sunderland and City being disrupted by various injury concerns. However, despite this, he is still fondly thought of by both sets of supporters.
Brian McBride
This is another player that spent most of his Premier League career with Fulham – although he actually started it with then-Division 1 side Preston. He also played for Everton, although it was his performances with the Cottagers that made him a real favourite. He spent four memorable years at Craven Cottage and while he was nowhere near as skillful as Dempsey, his work ethic was second to none and this is what mainly enticed him to the Fulham faithful. He is regarded as one of the best professionals to have donned the white and black kit over recent years and while his physical "never give up" attitude may have grated on opposing players, his own fans loved it.
His success at Fulham can be shown through the bar that has been named after him at Craven Cottage.
Author Biography
This article was written by Liam, who takes a particular interest in MLS soccer. He also runs his own betting bonuses website, which is focused entirely on sports.