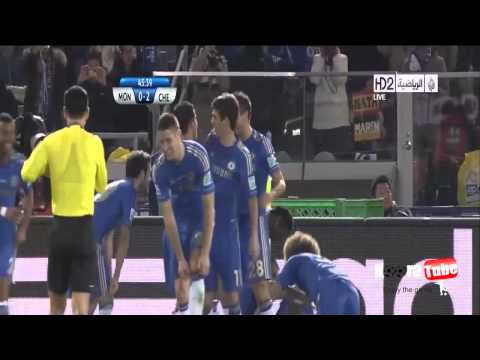 Chelsea, with its long list of star players, was expected to win this match, and it did just that, cruising past Mexico's Monterrey with a score of 3-1. Monterrey came in to the half time down just 1-0, and with hopes of making a comeback. However, in the first three minutes of the second half, Chelsea sealed the win with two quick goals, putting the score at 3-0. De Nigris scored a late goal to at least put Rayados on the scoreboard.
Monterrey looked completely flat and committed too many mistakes, a top squad like Chelsea capitalized on those and assured the win early in the second half. Once again, Monterrey falls short of a historic FIFA Club World Cup final, and once again, a Mexican side loses against a European squad.
Chelsea will face Brazilian side, Corinthians, for the final match of the FIFA Club World Cup on Sunday, December 16th. A couple of hours before the Chelsea vs Corinthians match, Monterrey and Al-Ahly will face off in the match for the third place.
Monterrey must redeem itself against Al-Ahly, the historic and talented Egyptian squad. The Egyptians fell to Corinthians 1-0 in a tight and contested match. Monterrey will have to play a perfect game (definitely can't allow as many mistakes) if it wants to come out of this year's FIFA Club World Cup with a respectable third place finish. After that, Monterrey will have short break as it prepares itself for the Clausura 2013, which starts on January 4th.
Enjoy the Chelsea vs Monterrey FIFA Club World Cup Semifinals Highlights:
[youtube wBUDJMGScEg]
[youtube d11U8pnUuHI]