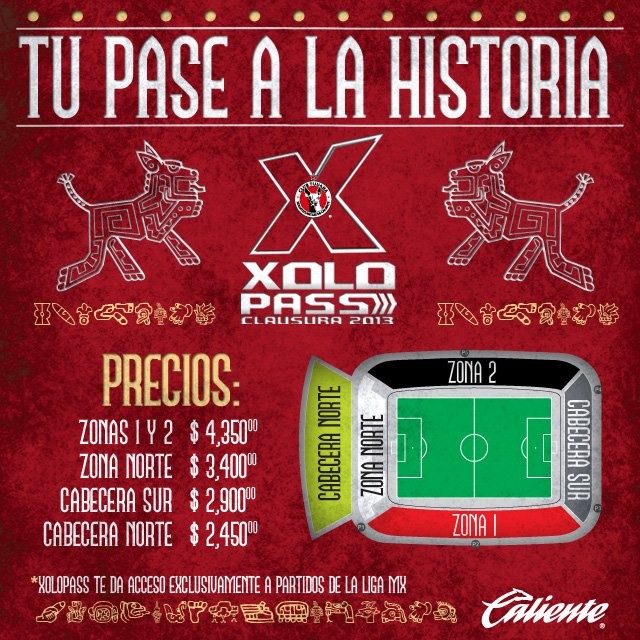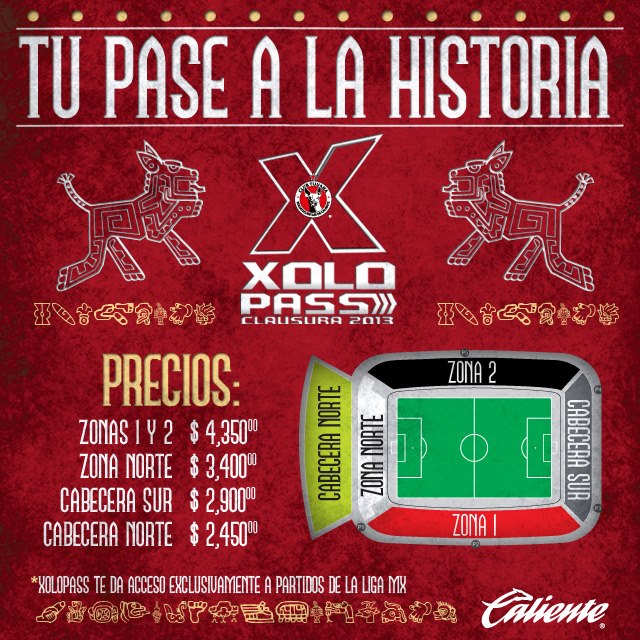 The Xolos Tijuana have announced the prices for the new XoloPass, the season pass for all Clausura 2013 home games. Coming off a fairy-tale season that saw them win the Liga MX title, having one more home game than the Apertura 2012, and due to host both America and Chivas in the Clausura, it was more than expected that prices would increase.
All XoloPass prices went up between 10-15%, and are the highest they have ever been in the Estadio Caliente's short history. See below for current prices and last season's prices, all listed in Pesos.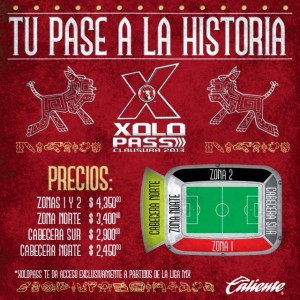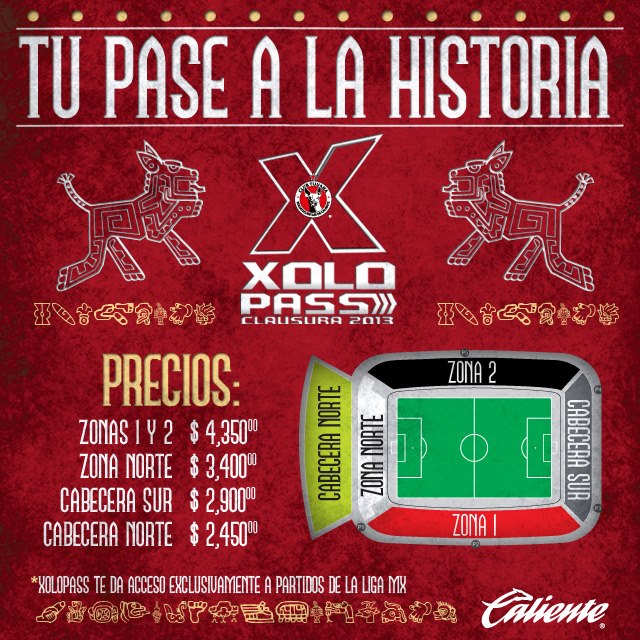 XoloPass prices for the Clausura 2013:
Zona 1 and 2: $4,350
Zona Norte: $3,400
Cabecera Sur: $2,900
Cabecera Norte: $2,450
XoloPass prices for the Apertura 2012:
Zona 1 and 2: $3,860.00 
Norte Numerado: $3,000.00 
Cabecera Sur: $2,580.00 
Norte General: $2,160.00 
XoloPass renewals will be from December 14th through December 30th, allowing fans who already had a XoloPass in the Apertura 2012 to renew the same seats. Fans can renew the season pass at the Estadio Caliente or through Ticketmaster (which I think is great, seeing as how the Xolos have thousands of fans who don't live in Tijuana). The sale for the general public will begin in January and will end until the XoloPass is sold out.
Furthermore, there are added benefits to buying the XoloPass, these include:
50% off all Copa Libertadores home matches
You get the same seat for the entire season (not for Cabecera Sur and Norte though)
Ability to attend special training sessions only open to XoloPass holders
Priority when purchasing playoff tickets for Xolos home matches (huge benefit!)
The price for the XoloPass is steep, costing around $480 Pesos per game ($38 USD) for the premium seats. However, there is no doubt that the XoloPass will sell around 70-80% of the stadium, and fans will continue filling the Estadio Caliente match after match. Tijuana and the surrounding area finally has a winning team that has rallied the area.
If you live in the US and have any questions about getting a XoloPass, please let me know. I have owned a XoloPass since the Apertura 2011, and can help you out. Use the comment section below: