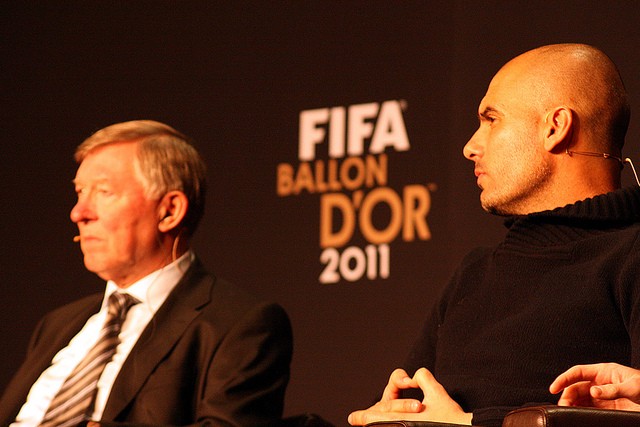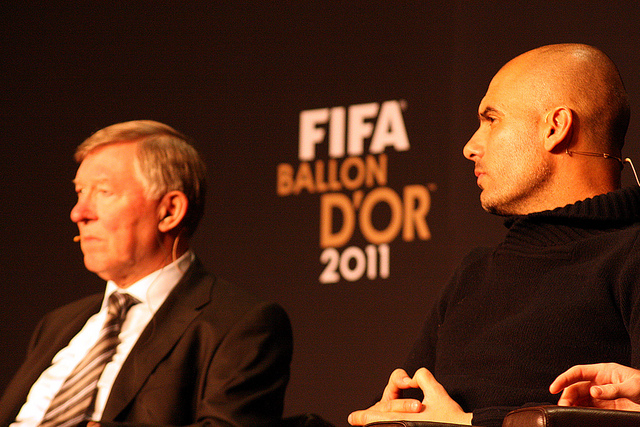 It is no secret that the tenure of Sir Alex Ferguson is coming to an end at Old Trafford.  The question now is just how much longer the 70-year-old manager of Manchester United will continue to manage the club.  If recent reports are to be believed, that exit could be around the corner as the team is currently in negotiations with the man they want to lead the team into the future.
According to a report on the tabloid site The Sun, Manchester United is interested in signing Pep Guardiola as the next manager at Old Trafford.  Guardiola is the former manager at Barcelona and after leaving the team, he decided to take a year off from the game and is currently residing in New York.
The interesting part of the report from The Sun are claims that both Guardiola and Sir Alex have been having meetings in New York in secret regarding Guardiola coming to the team.  If this is true, the end to Ferguson's tenure in Old Trafford may be sooner rather than later.
However, Manchester United does not appear to be the only squad interested in signing Guardiola.  Roman Abramovich is apparently interested in replacing interim manager Rafa Benitez at Chelsea with Guardiola starting at the beginning of next season.
While Abramovich may be interested, Guardiola doesn't appear to be as interested.  Abramovich has a history of interference with the squad and with impatience with his managers.  Benitez is the 9th manager for Chelsea in the last decade, meaning that Guardiola would not have any guarantee of a long-term job.
A source with Old Trafford claims that Guardiola is willing to wait on the United job rather than head elsewhere.  According to the source, "The whole history of Manchester United, his relationship with Sir Alex and the way the club is run appeals to Pep.  Right now I'd be astonished if he went to Chelsea. He really wants to wait for the United job even if it means extending his time out of the game."
In addition, Manchester United could be in the best financial condition to sign Guardiola.  They recently signed a sponsorship contract with bwin that saw the company become a shirt sponsor.  The deal gave the team Millions in extra revenue, money that can be used to sweeten a long term deal for Guardiola.
If the rumors are true, it is just a matter of time before Sir Alex rides off into the sunset at Old Trafford.  Whether that happens this year or next remains to be seen, but when he does it appears that Old Trafford already has their new man waiting in the wings.