View the America 0-2 Toluca highlights here.
The first leg of the America vs Toluca liguilla semifinals will take place on Thursday, November 22, 2012 at 8:00 PM EDT at the Estadio Azteca in Mexico City. America, as the #4 seed, gets to host the first game of the series, and will travel to Toluca (#1 seed) on Sunday to complete the series. America struggled against Morelia, while Toluca cruised past Chivas in the quarterfinals; can Toluca maintain its great form and defeat a top-notch Club America squad?
Club America had the best defense in the regular season, allowing just 15 goals in 17 games. America demonstrated this assertive defending in the first game against Morelia, where they kept a clean sheet at the Estadio Morelos in their 2-0 victory over Monarcas. However, on the return leg of that quarterfinal series, America gave up 2 goals against Morelia, and were just one goal away from being eliminated. Still, America got through to the semifinals, and are a legit contender to defeat Toluca and even win the Liga MX playoffs.
America's strength comes from two places: the outstanding defense (led by Mosquera and Reyes), and Chucho Benitez, who has scored 13 goals so far this season (about 40% of America's goals). If America can continue its great defensive run, which is quite possible, given that Toluca does not possess an outstanding offense, and Benitez plays well, America will win the first leg of the semifinal series against Toluca.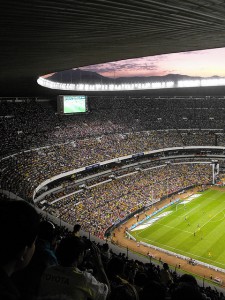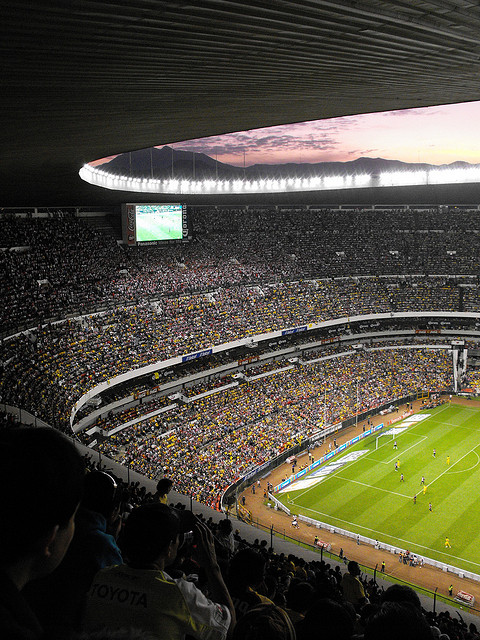 As one of our own writers, Jason Marquitz, mentioned in his article "Eventual Liguilla finalists", Toluca had a very tough time when facing the top defenses in the Liga MX (Xolos, America, Cruz Azul, and Morelia). In those four matches, Toluca only managed to score one single goal. Yes, you must be thinking: "but Toluca just scored 5 goals against Chivas!". True, but Chivas had a myriad of defensive mistakes that allowed that score. It is tough to argue against the fact that Toluca will struggle to score against America's defense.
Nonetheless, Toluca did finish the regular season in the #1 spot, a standing that Toluca earned and deserved. Toluca will be an extremely tough opponent, and if America does not defeat them at the Estadio Azteca, Toluca will make sure to win at the Estadio Nemesio Diez and take the series.
America vs Toluca Prediction
The first leg of this semifinal series will be a tight affair: America knows that not winning at the Estadio Azteca could essentially mean elimination, and Toluca is confident on finishing off strong at home. Thus, the pressure to attack will be on America, expect Toluca to line up in a defensive formation, similar to the game at the Estadio Omnilife. However, America will not leave as much open space as Chivas did: the midfield will be very contested. The America vs Toluca first semifinal leg will end in a tight 1-0 win for America. America will take the slim lead into the Estadio Nemesio Diez and will be very close to clinching a spot in the final.
America vs Toluca Television
The America vs Toluca liguilla first leg will be televised on Univision Deportes on Thursday, November 22, 2012 at 8:00 PM EDT.
Note: Join the FutnSoccer Newsletter to learn how to watch soccer online. Sign-up is on the right side of every page.
View the America 0-2 Toluca highlights here.