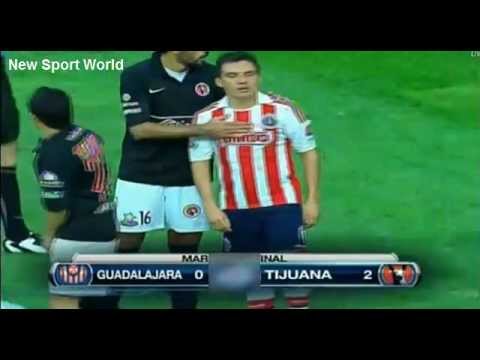 With Chivas already guaranteed a spot in the playoffs by the time the starting whistle began, Xolos went on to get the necessary win that puts them through to the Copa Libertadores. Moreno scored the fastest goal of the season at the 11th second of play. Just 2 minutes later, Riascos scored to make it 0-2 for Xolos.
The rest of the match saw Xolos fall back and stop all Chivas attacks, while at the same time maintaining a potent counterattacking formation. This match could have easily ended 0-4 if Xolos didn't miss several key counterattacking opportunities.
With this victory, Xolos ends up in the second spot of the standings and will get a spot in the Copa Libertadores group stage. Leon is pushed to the third spot, and will get to play in the Copa Libertadores qualifying phase; America is pushed down to 4th place, and will not be in the Copa Libertadores. Chivas ended up in the 8th place of the standings, and will face off against Toluca in the liguilla.
Enjoy the Chivas 0-2 Xolos highlights:
[youtube GYift46308s]
[youtube chqTC1e7fRU]