The Monterrey vs Toluca match will take place at the Estadio Tecnologico on Wednesday, November 7, 2012 at 9:30 PM EDT. Why a mid-week game you ask? Because the Liga MX people allowed this Week 13 game to be rescheduled this late in the season, which means that Monterrey and Toluca are forced to play 3 key, end-of-season games in just 7 days.
Monterrey has to win this game, a victory ensures their destiny is in their own hands. A draw places them in a very complicated position, and a loss puts them needing a miracle. Toluca needs the points to break away from the three other teams fighting for the Copa Libertadores spots.
Monterrey- basically a must-win match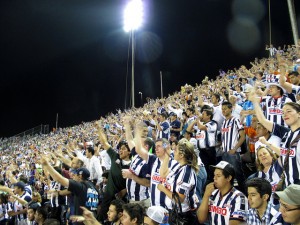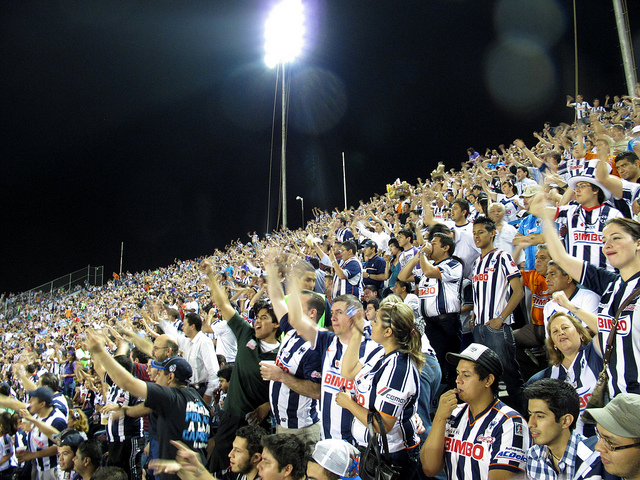 Monterrey currently has 21 points and is in the 10th place of the Liga MX standings, just two wins away from securing a playoff spot. However, their next two opponents will not be easy, first Toluca at home, and then Cruz Azul in an away match. Furthermore, if Monterrey slips up against Toluca, it puts an incredible amount of pressure on Vucetich's players, who would be forced to win at Cruz Azul.
To make things even more difficult than they already are for Monterrey, their recent streak has not been good, winning just one match in their past six games. Last week, Monterrey lost a key match against their arch-rival, Tigres, in the 'clasico regio'. A match that bookmakers reviewed at places like Sports Betting World had predicted Monterrey would win.
Nonetheless, Monterrey is the same talented team that disputed the Liga MX championship just a couple of months ago. Suazo and the rest of the 'Rayados' know the season is on the line, and won't go out without a fight.
Toluca- very close to the Copa Libertadores
It is the first time in many weeks that Toluca is no longer in either the 1st or 2nd place spots in the Liga MX; Toluca has 30 points, but lies in the 4th place due to its smaller goal differential in comparison to Leon and America. Although Toluca's spot in the playoffs is guaranteed (as the 4th place seed at worst), not getting into the Copa Libertadores can be considered a huge failure, given that Toluca was either in 1st or 2nd place for the entire season.
It doesn't help that Toluca is in a mini-slump, having won just one of their last four matches (1 win, 1 draw, 2 losses). Most shocking of all, is that Toluca was shut out in three of those four matches, quite unusual, considering Toluca has the third best offense in the Liga MX. If Toluca wants a shot at defeating Monterrey, it has to hope that Tejada (back after serving a suspension against Morelia) and the rest of the offense wake up with some goals.
Prediction: The Monterrey vs Toluca match has so much on the line, that it might be more exciting than the upcoming Super Bowl 2013. Ok, maybe not, but it will still be one hell of a match, with two teams fighting for a spot in the playoffs (Monterrey) and Copa Libertadores (Toluca). Vucetich has no choice than to go all out for the win, a draw or loss really complicated things for his squad. Toluca would consider a draw a good result, Meza is likely to play with a counterattacking formation. The Monterrey vs Toluca match will end in a 2-1 victory for Monterrey, which will be one step closer to the liguilla.
Television: The Monterrey vs Toluca match will be televised on Univision Deportes on Wednesday, November 7, 2012 at 9:30 PM EDT.