View the Toluca 0-0 Morelia highlights here.
The Toluca vs Morelia match will be held on Sunday, November 4, 2012 at 1:oo PM EDT at the Estadio Nemesio Diez. This match is very important to both teams, Toluca is fighting for a Copa Libertadores spot, and Morelia for a playoff spot. However, Morelia is harder pressed for a good result, because the bottom playoff spots are being contested by too many teams.
Toluca- unbeatable at home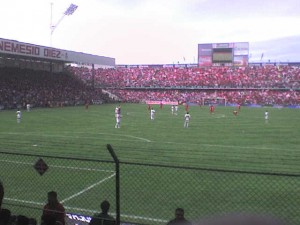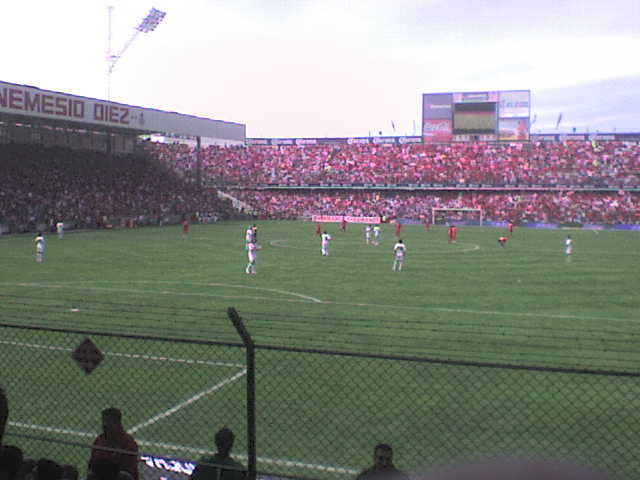 Last week, Toluca played their worst game of the season, and were destroyed by Cruz Azul 3-0. That made it Toluca's second loss in three matches, a sign that Toluca is no longer the invincible opponent we saw at the beginning of the season. However, this is still a very good team, specially at home, where Toluca has earned 19 out of 21 possible points (best home results in the Liga MX). Toluca currently has 29 points, with three more matches left to play (including today's match).
The match against Morelia will be a good test to see if last week't game at Cruz Azul was simply a hiccup, and not a symptom of bigger problems in the team. Furthermore, a win helps put Toluca just two more points away from securing a Copa Libertadores spot. I personally think that Toluca will recover from last week's result and come out strong.
Morelia – a win guarantees a playoff spot
Morelia could seriously use a win against Toluca, as it would guarantee them a spot in the playoffs. A draw or a loss are virtually the same thing for Morelia, as they would still be forced to defeat Santos in their last game in order to get a playoff spot. Romano knows this, and I expect he will setup Morelia in a more offensive stance, going all out for the win.
Morelia hasn't lost in seven matches, but they only won two out of those seven games (and they were against Atlas and Queretaro, no big accomplishment). Essentially  Morelia is a fairly solid squad that simply can't find the wins. Well, now is the time to start winning; Morelia has 23 points, and needs to get at least one more win in order to get into the playoffs.
Prediction: The Toluca vs Morelia match will be a fun-to-watch game, as both teams will be looking to go for the win. Toluca holds the edge due to their remarkable home record, while Morelia hasn't had the best results when travelling (pretty much draws everywhere). The Toluca vs Morelia match will end in a 2-1 victory for Toluca, which will retake the first place spot in the Liga MX.
Television: The Toluca vs Morelia game will be televised on Univision on Sunday, November 4, 2012 at 1:oo PM EDT.
View the Toluca 0-0 Morelia highlights here.