View the America 4-0 Pachuca highlights here.
The America vs Pachuca match, will take place on Saturday, November 3, 2012 at 7:00 PM EDT at the Estadio Azteca. America is already guaranteed a spot in the playoffs, but is still fighting for a Copa Libertadores berth. Pachuca must win to keep their slim playoff hopes alive, anything else means elimination. Will America add on to their three game winning streak?
America- fighting for the Copa Libertadores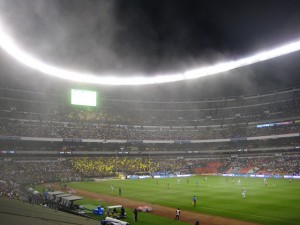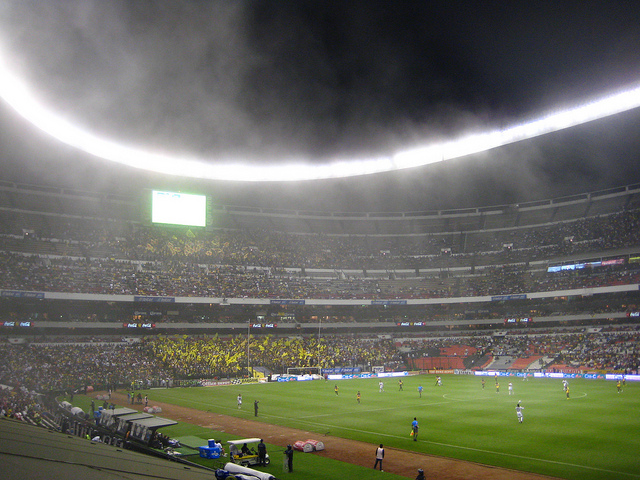 America currently finds itself in the 4th spot of the Liga MX with 27 points; America are tied with Leon in points, but have a smaller goal differential. With just two games left in the season, America must finish strong for a shot at the Copa Libertadores, and maybe even a first place spot in the Liga MX. Furthermore, an "equipo grande" like America couldn't possible settle for a 4th place spot, America must always strive to end in the first spot.
America is on a three game winning streak, the team has decided to play some of their best soccer at the right time: just as the playoffs are about to begin. America has defeated Leon, Puebla, and Pumas, allowing only one goal during those three matches. Furthermore, America has the always consistent Benitez fighting for the first place in the goal scoring table, with eight goals scored so far. Overall, America is looking like a solid contender for the title.
Pachuca- consistently inconsistent
Pachuca, even with all of the off-season player acquisitions, "El Macho" (Sanchez) as the head coach, and the mighty Carlos Slim as part-owner, has simply not been able to get their stuff together. Pachuca's main problem has been their general inability to score, so far scoring just 11 goals in 15 games, an average of less than one per game. This is mostly due to Hugo Sanchez' tactical schemes, which rely way too much on parking the bus and hoping for the best.
With only 18 points earned, Pachuca must win its last two games, and hope that several results align in their favor for a chance at a playoff spot. I frankly think that even if they somehow manage to beat America at the Estadio Azteca and Jaguares at home in the final week, 24 points simply won't be enough to end in the 8th spot of the standings. However, Sanchez, Nery Castillo and the rest of Slim's team still have a fighting chance, and will go out there looking for a win.
Prediction: The America vs Pachuca match will be a one-sided affair, America simply has been playing too well to be slowed down by a mediocre Pachuca. 'El Piojo' will line up America in an offensive style, and will look to attack on the onset. I suspect Hugo Sanchez will attempt some sort of counterattacking style, but will instead end up having his team setup up way too defensively. The America vs Pachuca match will end in a 2-0 victory for America, which will be one step closer to the Copa Libertadores.
Television: The America vs Pachuca match will be televised on Univision on Saturday, November 3, 2012 at 7:00 PM EDT.
View the America 4-0 Pachuca highlights here.