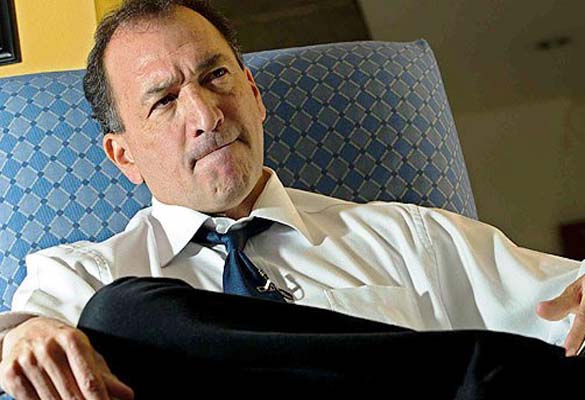 After just 8 games at the helm of Pumas UNAM, Alberto Garcia Aspe and the rest of the Pumas ownership decided to remove Mario Carrillo from the head coach position. Several Mexican media channels had revealed this weekend that Carrillo had been given an ultimatum, defeat Club America or be fired. Shortly after Pumas' 0-1 loss against America, Aspe announced that Carrillo would no longer be the head coach.
Mario Carrillo joined Pumas in Week 8, after Joaquin Del Olmo had been fired after only 7 matches. In that 8 game span, Carrillo achieved, 3 wins, 1 draw, and 4 losses. Carrillo leaves the team with 20 points and in the 10th place of the standings. With very real chances of making the playoffs, if Pumas is able to win its last two games.
Although the results are not great, I don't believe this was the real cause of Carrillo's termination. First of all, the Pumas fan-base hated Carrillo from the get-go for his Americanista past. This meant that Carrillo would not have a honeymoon period, and good results were to be expected from the start.
Furthermore, Carrillo did a disastrous job managing the locker room. Carrillo removed key players that had been brought in over the summer from the squad: Luis Garcia, Tito Villa and Romagnoli. Essentially, Carrillo removed three key players that were looked up to by the rest of the team, as they had the most experience and were perceived to be the best. This brought upon public declarations by these three players, stating that they were unhappy with Carrillo. Unnecessary pressure to an already stressed squad.
In the end, the combination of bad results, pressure from the fans, and a broken locker room turned out to be too much for the Pumas ownership, which decided to release Mario Carrillo. Antonio Torres Servín will serve as the interim head coach for the last two games of the season (he's an assistant head coach).
In just one season, Pumas has released Joaquin Del Olmo after 7 games, and Mario Carrillo after just 8 games, a complete disaster. I believe that unless Antonio Torres Servin, the interim head coach, pulls off an amazing accomplishment and gets Pumas in to the playoffs, Alberto Garcia Aspe will be the next person out. He has been making the decisions this season, and the coach carousel and bad results ultimately fall on him, he will be released over the December break.