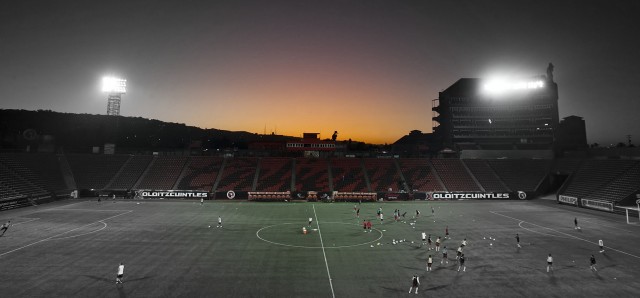 Week 15 of the Liga MX has a full slate of matches with playoff implications; San Luis vs Queretaro is the only match with little at stake. Cruz Azul vs Toluca looks like the most interesting match on Saturday, pitting the #1 team against the #5 squad. On Sunday, the Mexico City derby between Pumas and America is definitely a must-watch encounter.
Check the Liga MX standings here and get a better sense of the importance of these matches.
Please note all times Eastern.
FRIDAY, OCTOBER 26
10:30 PM — Leon vs Jaguares, Mun2 (delayed on Telemundo at 11:30 PM)
SATURDAY, OCTOBER 27

6:00 PM — Cruz Azul vs Toluca, Fox Deportes

8:00 PM — Monterrey vs Santos, Telefutura
8:00 PM — Pachuca vs Tigres, Univision Deportes
8:00 PM — Morelia vs Tijuana, Azteca America
10:00 PM — San Luis vs Queretaro, Univision Deportes 
SUNDAY, OCTOBER 28

1:00 PM — Puebla vs Atlante, ESPN Deportes

1:00 PM — Pumas vs America, Univision 
6:00 PM — Chivas vs Atlas, Telemundo