View the Atlante 3 – 1 Chivas Highlights here.
The Atlante vs Chivas of Guadalajara will be a critical match that will take place this Sunday, October 21, 2012 (6:30 PM EDT) at the Estadio Andres Quintana Roo in Cancun.  Atlante has zero-to-no aspirations to enter the playoffs, but a victory will still keep them in the chase.  On the other hand, Chivas has been on a good streak, and three points puts them near the top eight seeds, and in a strong position to qualify into the 'liguilla'.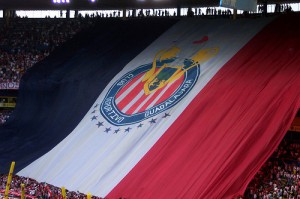 Ricardo Lavolpe's team has done terribly since beginning the season in a surprising high note.  After arguably having the best defense after nine league games, this team has suffered not only defensively, but also in finding the net.  Although Atlante tied its previous two games, they have not won in six matches and have quickly descended into one of the league's worst teams.  Against Chivas, there should be a packed stadium in Cancun but with followers rooting for Guadalajara; sadly, because Atlante cannot bring people into its stadium.  If the win is not obtained on Sunday, or in the last four games of the season, any playoff hopes are eliminated.
Chivas of Guadalajara have finally found good form in the Liga MX season.  The 'rojiblancos' have not lost in three games, and more importantly, they have only lost one game in their last seven.  In other words, Chivas is on good form to fight for a playoff position in the last four games of the season.  A win against Atlante would leave them with 20 points and near the top eight seeds.  However, last game against Jaguares, their leading scorer and player, Rafael Marquez Lugo, suffered an injury that will keep him out of the field for at least a month.  Therefore, Chivas is a team with few goals, and losing the top scorer will affect them.
Prediction:  Atlante has few hopes for survival, and a home stadium that will root for the opponent will help them.  Meanwhile, Chivas is under heavy pressure to keep their good streak alive as a couple of wins will put them in a playoff position.  Chivas is the superior team, and the responsibility they have to win will make them victorious.  The Atlante vs Chivas game will end 1-0 in favor of Guadalajara.
Television: The Atlante vs Chivas game will be this Sunday, October 21, 2012 at 6:30 PM EDT and will be televised on Univision Deportes.