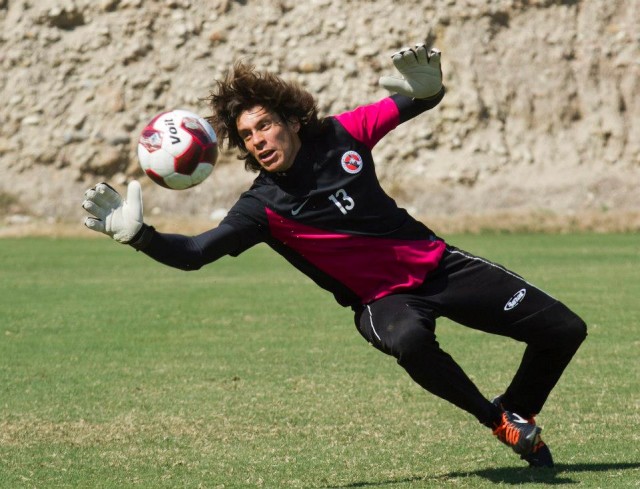 View the Santos 2 – 2 Xolos Highlights here.
The Week 13 game of the week will take place in the Santos vs Xolos of Tijuana match this Saturday, October 13, 2012 (8:00 PM EDT) at the Estadio TSM Corona.  The league leaders, Club Tijuana will visit a difficult ground against Santos who has been on the rise in recent weeks.  In a game with many absentees on both sides due to injuries, suspensions, and players with their national teams, Santos and Xolos play in an attempt to prolong their road to the playoffs.  The 'laguneros' have not lost in four games and are currently in 4th place, while Xolos have a 10 game lose-less streak and sits in 1st place.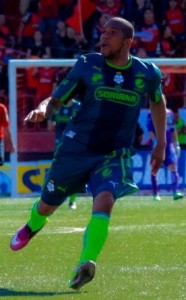 With five games left in the Apertura 2012 of the Liga MX, Santos is in a dangerous place where a loss could put them out of the top-8 teams and away from a playoff position.  Nonetheless, a victory against Xolos pushes them closer to the top of the league, and to attain this they will have to play without star forwards Oribe Peralta, Herculez Gomez, and Darwin Quintero.  These players are with their national teams playing the Brazil 2014 qualification matches and will be substituted by Christian Suarez and possibly a youth forward like Alonso Escoboza.  This will not be an easy game for the reigning champs because not only do they face Mexico's top team, but they have not reached their top form this season and the team has been irregular.  In order to obtain the three points, Santos needs to play a perfect game, otherwise the best they can hope for is the tie.
Meanwhile, Tijuana keeps on surprising every Liga MX fan and analyst.  Antonio Mohamed's team plays with the same style and intensity every week, and its mentality has become stronger; like that of a top class team.  However, Tijuana has many absences for Saturday's game; Pablo Aguilar is with the Paraguay national team, Javier Gandolfi is suspended, Joe Corona is with the USMNT, while Edgar Castillo and Cristian Pellerano picked up an injury.  Of these five players, four play on the defensive side which is Tijuana's strongest line.  Many changes will have to be made, but the strong mentality of this team will be shown with the performance of the substitutes.  Xolos has all the ability to win against Santos, but this will only happen if the new defense in capable of maintaining a strong backline.
Prediction:  The Santos vs Xolos game is the game of the week in terms of the quality and positions of both teams.  Sadly, both squads are missing many players; while Santos will not count with their three starting forwards, Xolos will miss three of their four defenders.  Ironically, both teams are missing players from their best lines, and this will be strongly noted in the game.  Therefore, this match will be played conservatively and a draw will be the end result.  The score will be Santos 1-1 Xolos.
Television: The Santos vs Xolos game will be played this Saturday, October 13, 2012 at 8:00 PM EDT on Telefutura.