The Pumas vs Monterrey match will be played at the Estadio Olimpico on Sunday, October 7, 2012 at 10:00 AM PST as part of Week 12 of the Liga MX.
Pumas: playing better, but still no results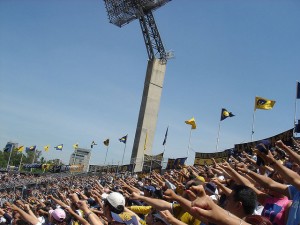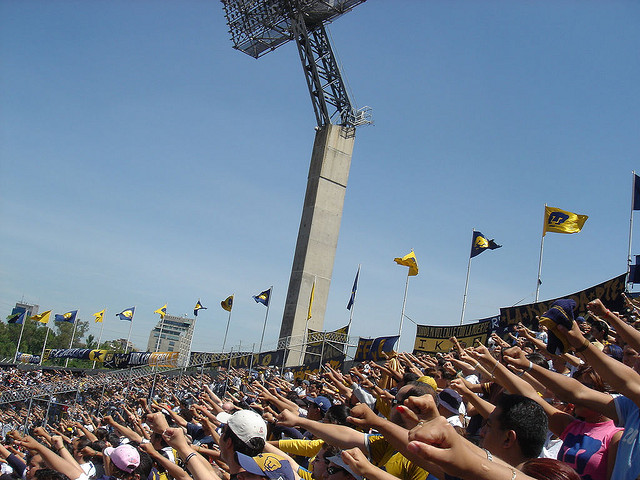 Pumas comes from losing 2 – 1 against Leon in a match that was entertaining. Goalkeeper Palacios had a good match and one can say that the team demonstrated a more collective game; nonetheless, Leon showed that they are in for major things and in clear search of the playoffs.
Against Monterrey, they have another tough match to face. Monterrey and Pumas have some history and a rivalry that goes back to 2004, when the felines beat Monterrey for the Championship. Pumas has since then gone through ups and downs but still keeps being an important team to beat.
Carrillo has a difficult task, as he needs to show that his work with the team is improving the squad. So far, they seem to gather the idea but are not fully convincing.
Monterrey, are they in the end of an era?
Monterrey and Vucetich have had a great history the last couple of years, but as it happens with most teams, coach and players wear off and the magic seems to come to an end. Perhaps this is not the case with Monterrey, but it certainly seems like the game in Monterrey is not as good as it used to be. Over-dependence on Suazo's skills is one of the flaws in this team. But even with that, they seem to still be able to get to the playoffs.
Monterrey certainly will have a strong offensive against Pumas. They will look for vertical moves of the ball, will seek to have possession, and leave no chance of a counterattack. Monterrey has great players and a good coach. For them its' a matter of just going out and being in sync.
Prediction: The Pumas vs Monterrey match will be a tough and contested affair. They are 3 points apart in the Liga MX standings. Monterrey is above Pumas but with the same number of wins. Monterrey is more about passes and moving the ball rather than relay in speed. Pumas is a fast team and at times inaccurate with the passes, something that they had done well under Ferretti. Lacking that is a huge factor for possession and ergo to the completion of plays. The Pumas vs Monterrey match will end in a 1-1 tie.
Television: The Pumas vs Monterrey match will be televised on Univision this Sunday at 10 AM PST.