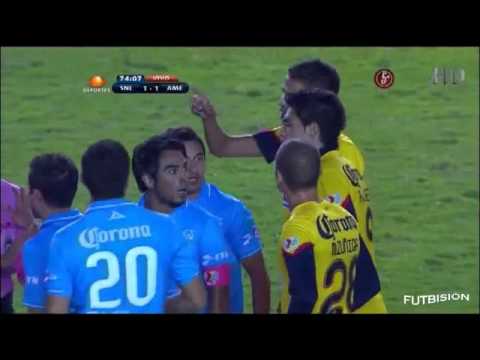 The first half of this match was quite boring, San Luis setup in an ultra-defensive formation and effectively nullified all Club America attacks. The second half was outstanding.
After Rolfi scored on a great shot (see video), San Luis opened up looking for the goal to tie the game. This led to opportunities on both sides of the field. San Luis ended up scoring and equalizing the score 1-1. A controversial red card (controversial because the ref should have allowed the flow of the game, instead of stopping a clear San Luis scoring chance) gave San Luis a man advantage.
San Luis decided to back off in hopes of getting a valuable point. Big mistake. America pushed forward with 10 men, and minutes before the final whistle, none other than Christian Benitez scored the game-winning goal. Chivas and America each won their Week 11 games: looking like a good setup to the Week 12 "super clasico".
Enjoy the highlights:
[youtube ne1ESpNEjPE]