OSWEET QUINIELA
LigaMX JORNADA 11
APERTURA 2012
How-to: In the comments, predict the result (winner/draw) for each game. Also, predict the scores if you want. In parentheses are the points, based on game-betting odds, you'll get for each correct prediction (HomeWin/Tie/AwayWin). Correctly picking underdogs (See Queretaro, above) gets more points.
System is designed to produce an average score of 100; so the basic goal is to get more than 100 points.
Deadline is Tuesday at 5 p.m. California time, when the first game kicks off.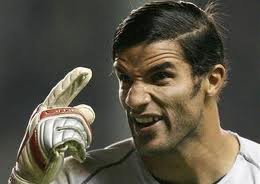 9 GAMES:
Chivas v. Tigres (29/39/33)
San Luis v. America (35/40/27)
Santos v. Atlas (20/43/61)
Toluca v. Queretaro (17/50/87)
Puebla v. Pachuca (31/39/31)
Cruz Azul v. Atlante (21/42/55)
Leon v. Pumas (21/41/53)
Morelia v. Chiapas (30/38/33)
Monterrey v. Tijuana (23/41/46)
CHAMP LIST:
J10: Alexis, 239
J9: Juan, 237
J8: Aguilucho, 219
J7: AguilaXII, 183
J6: Hector, 202
J5: UniversalFootball, 201
J4: Geovanny, 209
J3: Juan, 172
J2: JoseLuis, 201
J1: JonathanDosSantos, 256