The Atlante vs Santos match will take place this Sunday, September 30, 2012 at 7:oo PM EDT. This will be a match between two teams that are in the middle of a mini-slump: Atlante has lost two in a row, while Santos has earned just one point in the last two games. However, the winner of this match will move into playoff territory.
Atlante faced the top two teams of the Liga MX in its past two games, Xolos at home and a visit to Toluca. Those two games resulted in two losses by one-goal margins. Atlante didn't necessarily look bad in those matches, it was simply outclassed by two teams that have been playing excellent soccer and deservedly lead the league with 23 points a piece. Atlante is a team with a modest squad that has been doing well thanks to the defensive scheme of La Volpe, and the offensive prowess of Paredes. They will definitely be a tough team to beat.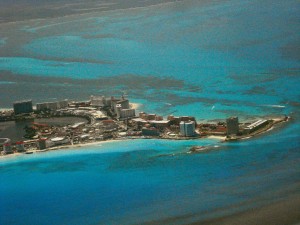 Santos looked flat last week when they drew against Jaguares at home 0-0. The previous week, Santos was completely dominate by a Club America team that easily defeated them 2-0 at the Estadio Azteca. Basically, Santos has not been close to the great level of play it displayed during last season's championship run. This is somewhat surprising, given that they have basically the exact same team. It's not far fetched to see Santos recuperate its level, it all depends when/if they will.
Atlante and Santos both have 12 points, and are just outside the top 8 playoff spots. The winner of this match would be pushed up to the 6th spot, right in the middle of the playoff race; a draw or loss leaves them a couple of points out of contention (still seven more games left, so plenty of time to get to the playoffs). It is also important to note that both teams have had an anemic offense, each have scored just 9 goals in 9 games. On the defensive side, Atlante has allowed 9 and Santos 11.
Prediction: The Atlante vs Santos match will be a tight contest between two teams looking to climb back up the standings. Atlante is on a two-game losing streak, but they have not looked bad, they simply had the bad luck of playing against the two best teams in the Liga MX. Santos, on the other hand, has looked sluggish and ineffective on the offense the last two games. I expect Atlante will play strong defense and follow that up with opportunistic scoring. The score will be Atlante 1 – Santos 0.
Television: The Atlante vs Santos match will be televised this Sunday at 7 PM EDT on Univision Deportes.