Two marquee match ups highlighted Saturday's action in Liga MX. The matches featured two of the "big four" in Mexican football facing off against the two teams with the highest winning percentage over the past year. Each match was won by the home team yet home field advantage played little to no part in the outcome. No matter the score lines in these two games, neither was even remotely competitive.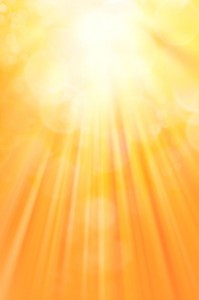 The first of these two beat downs was hosted in the Azteca, as Santos Laguna paid a visit to Club America. The hosts were not very welcoming to the team from Torreon. America played the best football they have this season (or in several seasons). Their movement, ball distribution, and defense were all stellar. Santos has a way of making most defenses they face look a little sketchy; America flipped the script this time. Santos were disjointed and failed to make significant offensive moves toward getting on the scoreboard. The visiting team was certainly not on their game, but all credit has to go to America. While the result was a 2-0 victory, Santos never appeared to be competitive in this one. They were outplayed in every facet of the match. America finally played to their full potential and was able to demonstrate how dangerous that could be.
Immediately following the conclusion of the previous match, Tigres played host to Cruz Azul. For as inhospitable as America was, Tigres upped the ante by making Cruz Azul look like a squad of rec league amateurs. Once again a 2-0 score line, could not fully tell the tale that was the one-sided affair which unfolded. Cruz Azul entered the match as the last remaining undefeated team in Liga MX and having only allowed three goals through seven matches. While their scoring ineptitude was nothing new, their defense had been stellar. Stellar would not be the word I would use to describe their defense in this match. Tigres amassed opportunities and shots and were generally faster and more skilled than their opponents. The only talent advantage that Cruz Azul clearly should have had was negated by a subpar performance from Jesus Corona. The few decent chances that Cruz Azul was able to muster were met by fantastic saves from Enrique Palos. I'd also be remiss if I didn't mention the dreadful performances of Israel Castro and Omar Bravo. They were both black holes of lost possessions and terrible defending.
Going forward these two statement wins could tell us a lot about these four teams. Both America and Santos are likely to qualify for the Liguilla. America was the better team on the day, but that might not necessarily be the case come April and May. When Santos is on their game, they are likely to defeat anyone in the league. It would stand to reason that they will regain some of their form as the season progresses. America, for the first time in a long while, looks like a team that is capable of challenging for a championship. Whereas the first match up was an example of one strong team outplaying another strong team, the second match up was an example of one team demonstrating their superiority over the other. Tigres didn't play a perfect match yesterday but showed that, unlike Cruz Azul, they are capable of making another championship run.
While it can be dangerous to make too many assumptions and generalities from one week's action, I could say with certainty that it was at the very least a good day to be wearing yellow.