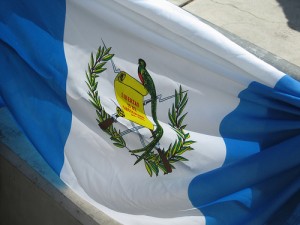 Please click here for the article on the September 11, 2012 match between Antigua and Barbuda and Guatemala.
Guatemala and Antigua and Barbuda will face off in a match they both must win if they plan on contending for a spot in the hexagonal round of the CONCACAF World Cup Qualifiers. The Guatemala vs Antigua and Barbuda match will take place on Friday, September 7, 2012 at 10:00 PM EDT at Estadio Mateo Flores in Guatemala City. Both teams have earned just one point in two matches, a draw or loss would seriously jeopardize their chances to move on to the next round. Does Guatemala have what it takes to get a key victory at home?
In its first two matches, Guatemala lost at Jamaica in a match it really needed to at least draw, and it tied the USMNT in an excellent result for them (getting an extra unexpected point). Now Guatemala has to buckle down and defeat a tough Antigua & Barbuda team that has no pressure and is playing just for the joy of playing the beautiful game. Led by players like Marco Pappa and Pescadito Ruiz, Guatemala has enough talent to see off the caribean threat at home. Nonetheless, Guatemala needs to take its tiny opponent (geographically that is) seriously, as a mishap can cause them to lose valuable points at home.
Guatemala Roster: Marco Pappa (SC Heerenveen), Rubén Morales (Cobán Imperial), Henry López (no team), Juan J. Paredes, Elías E. Vásquez, Erwin Morales, Wilfred Velásquez, José M. Contreras, Carlos Figueroa, Dwight Pezzarossi (previous 7 players from Comunicaciones), Rafael González (Dep. Malacateco), Ricardo Jerez, Jonathan López, Carlos Gallardo, Gonzalo Romero (previous 4 players from Dep. Marquense), Luis Rodríguez, Mario Rodríguez, Wilmer García, Claudio Albizuris, Cristian Álvarez (previous 5 players from Municipal),  Marco Tulio Ciani (Usac), Carlos Ruiz (Veracruz), Manuel León (Xelaju).
Antigua and Barbuda has already surprised CONCACAF by making it this far in the qualification process, anything they do at this point is just gravy. They have little (ok, absolutely no chance at all) of making it to the World Cup, or even the next round of the CONCACAF qualifiers. However, they can definitely play the spoiler part, and a draw or win against Guatemala would definitely spoil Guatemala's chances of moving on. Antigua and Barbuda proved that they are no pushovers when they drew Jamaica 0-0 at home, and they weren't blown out when they faced the US either. They are not to be taken lightly.
Prediction: On paper, Guatemala simply has too much talent to not defeat the Caribbean team, and playing at home is a huge bonus. However, Antigua and Barbuda is a close-knit team that has shown it can play well (just ask Jamaica or Haiti), and can pull off a surprise if the Guatemalans don't give it their all. In the end, the talent and home crowd will be too much for the Antiguans, and Guatemala gets the win, although it won't be a blowout. The score will be Guatemala 2 – Antigua and Barbuda 1. 
Television: The Guatemala vs Antigua and Barbuda match will be shown on DirecTV by Pay-Per-View this Friday, September 7 at 10:00 PM Eastern.