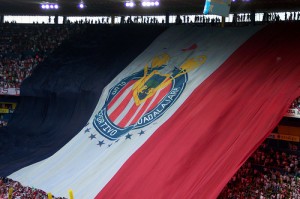 Chivas de Guadalajara will host W Connection, Trinidad & Tobago's Pro League champion, as it continues its CONCACAF Champions League journey on Wednesday, August 29, 2012 (8:00 PM EDT). Chivas is in terrible form, having lost its last Liga MX and CCL matches, and achieving just one win in its last seven official games. The modest Trinidad & Tobago club will try and take advantage of Chivas' bad state, however, getting a win at Estadio Omnilife is still a task of herculean proportions.
Chivas lost its first CCL match in a historic 1-0 defeat against Guatemalan side Xelaju. When you add the fact that Xelaju drew at W connection and now has four points, we can clearly see that today's match against W Connection is a must win for Chivas. It is very likely that Chivas will use its "A-squad" against W Connection, as anything other than a win would be a disastrous result. I can't imagine Vergara would keep Van't Schip on as head coach if Chivas were to lose at home against a club from Trinidad & Tobago.
I personally think that the Chivas locker room is in shambles. Van't Schip goes out to state that the constant in Chivas' long list of failures in the previous years are the players, not coaches. Todd Bean forced to state that Van't Schip's job is safe. Cruyff comes out from the shadows to defend his work, saying its a long-term project (looking like a short-term scam right now). Marco Fabian hears news saying that Vergara refused an offer for him from Bayer Munich (i.e. Fabian is probably not very happy with Chivas). You add all of that up and you get a really messed up locker room, on the verge of exploding.
A Chivas loss against W Connection would cause that explosion. However, I believe that there is simply too much individual talent on Chivas to lose to the Trinidad & Tobago team. Even if they don't play well, Chivas should be able to win. Who knows, a win today and another against Puebla in the Liga MX this weekend, and Chivas could be on its way to the success promised by Cruyff.
Prediction: Chivas, even in the terrible state it currently finds itself, should be able to win by a two or three goal margin. W Connection will play tough, and fight for every ball, but the talent gap will be too much for them. Chivas will win this match 3-0.
Television: The Chivas vs W Connection match will be shown on Univision Deportes and Fox Soccer 2Go, Wednesday, August 29, at 8:00 PM EDT.