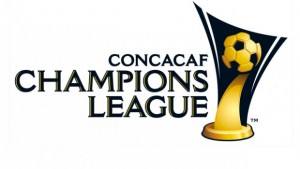 Update Final Score: Xelaju defeated Chivas 1-0, in a historic victory for the Guatemalan side (and an embarrassing defeat for Chivas). Chivas is already in danger of being knocked out of the CCL, as they are four points behind Xelaju.
Chivas de Guadalajara will begin its CONCACAF Champions League journey on Tuesday August 21, 2012 (10:00 PM EST) when it takes on Club Xelaju at the Estadio Mario Camposeco of Guatemala. After a poor beginning to the Apertura 2012 of the Liga MX, Chivas was finally able to gain some momentum by winning its last game. With its improved play, the 'rebaño' will attempt to take on the Guatemala reigning champs and obtain their first three points of the Concachampions.
These two teams have never faced each other, but both are historical to their respective countries. Chivas is a team with over 100 years of history and eleven league titles, while Xelaju was founded in 1928 and has 5 league titles. On Tueday night, Xelaju will play a conservative game to gain at least one point against North America's most popular team. The team lead by Costa Rican coach and former player, Hernan Medford, has a talented Brazilian attacker, Israel Silva, who will lead the offense in any goal attempts. Xelaju will play a balanced game with a quick counter-attack, and most importantly, it will use the pressure of its fans to force Chivas to play badly.
On the other hand, Chivas is a team that has been absent from the Concachampions for several years now, and after many consecutive failed attempts at a Mexican league title, this institution is desperate for a new trophy. Guadalajara may have a squad filled with youth, however, youth has served them well in international competitions, most notably the 2010 Copa Libertadores finals appearance. This team has gained confidence of late, and it is playing well, therefore they will go into Guatemala with the confidence and maturity that any big-team has. While they may be suffocated by a pressuring Guatemala fanhood, these Chivas players will play the game they know and can come out with a victory.
Prediction: Xelaju is excited to play North America's biggest team at home; therefore, they will play to win but this will lead to gaps in the defense. Chivas has improved its play and it is quickly gaining confidence; these young players are experienced at playing abroad and have more talent. It will not be difficult for Chivas to win this one with a 3-0 score.
Television: The game will be shown on Galavision, Tuesday, August 21, at 10:00 PM EST.
Notes:
-Jorge 'Chaton' Enriquez returned to Chivas after winning the memorable gold medal for Mexico in the London Olympics, and unfortunately gained a knee injury. He will get treated with knee surgery and will be out 3 weeks.