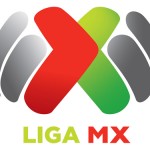 Week 4 of the Liga MX should provide several interesting matches, as well as a last chance to see Profe Cruz and Carlos De los Cobos before they get released by their respective teams (likely). The must watch matches of Week 4 are Leon vs Santos, Pachuca vs Xolos, and Chivas vs Morelia. I think Leon vs Santos will provide the most intensity, and thus proclaim it, "The Match of the Week".
Following is the Liga MX Week 4 TV schedule (all times Eastern). Click on the matches to view the match preview and prediction:
FRIDAY, AUGUST 10
8:30 PM — Jaguares vs Atlante, Azteca America
9:30 PM — Leon vs Santos, Fox Deportes UPDATE: LEON DID NOT REACH AN AGREEMENT WITH TV AZTECA, GAME WILL NOT BE TELEVISED.
SATURDAY, AUGUST 11
6:00 PM — America vs Atlas, Univision
8:00 PM — Tigres vs Queretaro, Univision Deportes
8:00 PM — Pachuca vs Xolos, Telefutura
10:00 PM — San Luis vs Monterrey, Univision Deportes
SUNDAY, AUGUST 12
1:00 PM — Pumas vs Toluca, Univision Deportes
1:00 PM — Puebla vs Cruz Azul, Azteca America, ESPN Deportes
6:00 PM — Chivas vs Morelia, Telemundo
What do you consider the best match of Week 4?