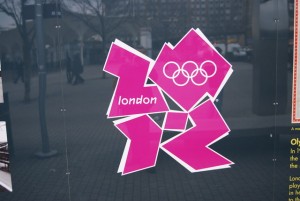 Mexico and Japan will face off on August 7th, 9:00AM PST in the men's soccer semifinals of the London 2012 Olympic games. The winner of this match will secure at least a silver medal by playing in the final against the winner of the Brazil vs. South Korea game. The loser will still be able to play for a prestigious bronze medal.
Mexico and Japan are two very strong teams that are on good winning streaks. Mexico started began the tournament by playing poorly and tying 0-0 against South Korea, but since have won three straight games while scoring a total of 7 goals. Mexico has played in an ascending manner with a good defense that has only received 2 late goals against Senegal in the quarterfinals. On the other hand, Japan has been superb all tournament by beating teams like Spain and destroying Egypt 3-0 in the quarterfinals. In the group stages Japan won 2 and tied 1 by scoring only 2 goals; however, their defense has been the best since they have yet to receive their first goal.
To win the game, Mexico will need its offense to be efficient like it was against Senegal. Putting Giovani Dos Santos in the starting line-up has shifted the direction of the offense because Dos Santos has merged well with center-forward Oribe Peralta. The only downside with Dos Santos as a starter is that Marco Fabian has been forced to play deeper in middle of the field, thus preventing him from being the dynamic scorer that he was in the Toulon Tournament. Moreover, Mexico's defense was splendid all tournament until the 70th minute against Senegal when they allowed two quick goals to tie the game. They had not received a goal up to that point and to win against Japan they cannot allow those mistakes to happen again. Finally, Hector Herrera will miss the match due to accumulation of yellow cards but his replacement Jorge Enriquez has played up to the challenge, and even better than Herrera.
Japan plays a style of soccer similar to South Korea (which Mexico already faced) in that all eleven players play defense, and all eleven players go on the attack. In other words, Japan plays a very balanced style of soccer that can be very difficult for Mexico to beat. This style has allowed Japan to be left intact in goals against but also has made them weaker on offense as they only scored 2 goals in the first three matches. Nonetheless, Japan has a good mentality and see this team to play up to its highest level.
Prediction: This will be the most difficult match for both squads up to this point in the tournament. Both teams have been great on defense and both have been fair on offense. Mexico will need to take advantage of its few scoring opportunities to win this one while Japan has a weaker offense. Mexico has the upside on this one because it is a team that has improved game-after-game and also let's not forget that 'this' Mexico has won three U-23 tournaments in recent months under the same characteristics. Mexico will defeat Japan 2-1.
Television: The match will be shown at 9:00 AM PST on Telemundo and MSNBC.
UPDATE: Watch the Recap and Highlights HERE