Mexico and Senegal will be battling on August 4th, 6:30 AM PST for a spot in the semifinal of the Olympic Men's soccer tournament. The winner will take a huge step towards winning a medal in the soccer competition at the Olympic games of London 2012.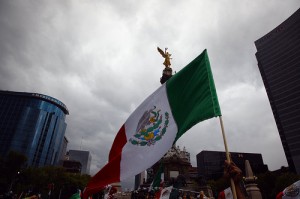 Mexico finished leader of Group B and finished the first round with a record of 1 tie and 2 wins. The first game against South Korea was a close game with a score of 0-0. The second game versus Gabon was won thanks to two goals from Tottenham striker Giovanni Dos Santos, who came in as a sub in the second half. Mexico's third game against Switzerland was a 1-0 win with a goal from Santos striker Oribe Peralta. Overall, Mexico had a modest participation, winning its matches with the bare minimum. Although, Mexico has a solid defense that didn't concede a single goal.
Mexico will need to make use of players who can quickly asses the situation and pass the ball around while maintaining possession. Players like Herrera and Aquino will be key in this match, clearly Luis Fernando Tena has to come up with a plan to stop the strength and velocity of the Senegalese players; denying them the ball will be key.
Senegal arrived to the quarterfinals by getting the second place in Group A, after getting draws against both Great Britain and the United Arab Emirates. Not only was Senegal able to tie the home team in front of a packed stadium, but they also pulled off a surprising 2-0 win over Uruguay, which effectively knocked the South Americans out of the tournament.
Senegal is a team that knows how to pass the ball and play in the air, with an emphasis placed on the speed and physicality of their players. They will be playing against a Mexico squad that is solid on defense, but struggles on the attack, relying too much on Dos Santos for its offensive spark. It will be a classic match of "sword vs shield" a defensive team playing against an offensive team, which will hopefully provide an entertaining game.
Prediction: This will be a good match to watch, Mexico is eager to win and Senegal has achieved more than expected. I predict that in similar fashion to the previous matches, Mexico will prevail by stopping the opposing offense while holding a slim lead. Mexico will defeat Senegal 1-0.
Television: The match will be shown at 6:30 AM PST on Telemundo and MSNBC.