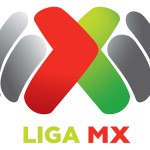 Enjoy the Liga MX TV schedule for Week 3 of the Apertura 2012. With a staggering six out of nine matches being televised by Univision Deportes, it's looking like a bad weekend for cable subscribers!
Week 3 should provide several good games, my choice for this jornada is the Cruz Azul vs Chivas match. Cruz Azul is coming off a tough 2-1 win in San Luis, while Chivas lost against defending champions Santos (thanks to Chiquimarco). A lot of pressure on Chivas, as starting off the league with a third loss could hamper their dreams of a Dutch led Chivas renaissance. Xolos vs Pumas is another interesting match; Xolos will be looking to bounce back after the embarrasing 4-0 loss against Leon.
Following is the Liga MX Week 3 TV schedule (all times Eastern):
FRIDAY, AUGUST 3
8:00 PM — Santos vs Puebla, Univision Deportes 2
8:30 PM — Xolos vs Pumas, Univision Deportes
10:30 PM — Morelia vs San Luis, Azteca America, ESPN Deportes
SATURDAY, AUGUST 4
6:00 PM — Queretaro vs Pachuca, Univision Deportes
6:00 PM — Cruz Azul vs Chivas, Azteca America, Fox Deportes
8:00 PM — Monterrey vs Jaguares, Telefutura
10:00 PM — Atlas vs Tigres, Univision Deportes
SUNDAY, AUGUST 5
1:00 PM — Toluca vs Leon, Univision
7:00 PM — Atlante vs America, Univision Deportes
What do you consider the best match of Week 3?