Club America will visit the Andres Quintana Roo stadium and hope to extend the undefeated streak against Atlante on Sunday, August 5, 2012 at 7:00 PM EST. America is coming off a 4-2 win at home against a struggling Jaguares (who's defense in the Liga MX and Copa MX has been atrocious). Atlante on the other hand lost a close match against Tigres in Monterrey by a score of 2-1. La Volpe is likely to set up with a defensive scheme, with the hopes of maintaining the Club America offense at bay.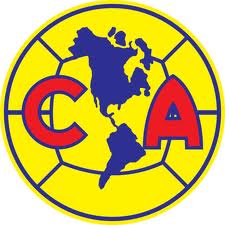 La Volpe's Atlante is a modest squad with little hope of reaching the postseason, a mid-table finish is the best they can hope for. In contrast, Club America is a favorite to reach the playoffs, and anything short of a repeat of last season's semi-final appearance would be considered a failure. However, La Volpe is a smart coach who knows how to place a defensive scheme on the field to squeeze out the tough points, something he almost accomplished last week against Tigres.
Miguel Herrera will have a tough time cracking open the Atlante defense. Even though America did manage to score four goals against Jaguares, they won't have such an easy day against Atlante. La Volpe's defense is much better than Jaguares' – who have been simply embarrassing in all competitions.
Prediction: Atlante will allow Club America to take the lead on the field, and will attempt to counterattack most of the match. I foresee a tough match, with most of the action taking place on Atlante's side of the field. However, Atlante's defense will be able to hold off the America offense, ending the match in a draw. Final scores will be 0-0. The match will be a repeat of Atlante's home opener against Pachuca, a boring match where Atlante was simply looking for a point at home.
Television: The match will be shown on Univision Deportes (the channel that no one has) at 7 PM Eastern.
Update: Final score Atlante 2 – America 2