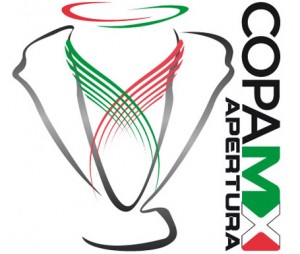 The first week of the Copa MX showed us that the Liga MX teams aren't taking it too seriously, with most of the teams fielding alternate squads. However, the Ascenso MX teams are loving it, playing in front of full home stadiums, and getting historic wins over their 'bigger' rivals. The second week of the Copa MX will have the same matchups as Week 1. Five of the matches will not be shown on American television, which is  lower than last week, where only three matches were not televised.
Following is the Copa MX Week 2 TV schedule (all times Eastern):
TUESDAY, JULY 31
8:00 PM — Leon vs Dorados, None*
8:00 PM — Necaxa vs Jaguares, Azteca America
8:00 PM — Merida vs Xolos, None*
8:00 PM — UAT vs Queretaro, Univision Deportes 2
10:00 PM — Tecos vs Morelia, ESPN 3
10:00 PM — Atlas vs Altamira, ESPN DOS
10:00 PM — San Luis vs Pumas Morelos, None
10:00 PM — Pumas vs Celaya, None
10:00 PM — Lobos BUAP vs Toluca, None
WEDNESDAY, AUGUST 1
5:00 PM — Neza vs Cruz Azul, ESPN 3
10:00 PM — Pachuca vs UDG, Azteca America
10:00 PM — Puebla vs Irapuato, ESPN 3
THURSDAY, AUGUST 2
5:00 PM — La Piedad vs Atlante, Univision Deportes 
8:00 PM — America vs Veracruz, Univision Deportes
*These two matches will be shown delayed on ESPN Deportes on August 1st at 8:00 AM and 10:00 AM EST.