Week 2 of the Liga MX was a big improvement over last week, with 28 goals scored among all teams (compared to 16 last week). There were also several shocking results, like Leon's win over Xolos, and Atlas beat-down of Sanchez' Tuzos. Take a look at our game-by-game recap of the Week 2 of the Liga MX.
You can view the latest Liga MX standings here, the schedule here, and all Week 2 goals and highlights here.
MORELIA 1 – MONTERREY 0
A tight and contested match where a single goal off a corner kick by Miguel Sabah was enough for Morelia to claim the win against Monterrey. The first half was very exciting, with a back-and-forth play that provided various scoring chances for both teams. However, by the second half Morelia had the 1-0 lead, and it played a smart definsive game to nullify the powerful Monterrey offense. However, Monterrey is yet to score a goal in the Liga MX, having tied with America 0-0 in week 1; seems like they're still rusty…
LEON 4 – XOLOS 0
Last season Xolos had the best defense in the entire Liga MX, well, that didn't stop the newly promoted Leon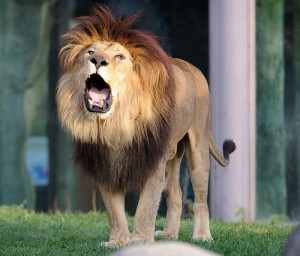 from scoring four goals and absolutely crushing Tijuana in front of a frenzied home crowd. A match that was not seen anywhere (Leon and Azteca still negotiating TV rights) provided the best goals of the week; three out of the four goals were simply outstanding (the other one was a penalty). Leon had a magnificent preseason and has won its first two matches, and currently finds itself atop the Liga MX Standings. However, will they turn out to be a case of peaking too soon?, it is hard to play at such a high intensity level for the entirety of a season. I will go on and make a bold prediction, Leon will not qualify to the playoffs (they will stave off relegation though).
AMERICA 4 – JAGUARES 2
The Jaguares defense is an absolute mess, it has now received eight (yes 8!) goals in just two matches. Their offense did a good job, scoring two goals against a shaky America defense, but the defense just lost them another game. The Club America offense did what it was supposed to do and sliced and diced the weakened Chiapanecos. I believe El Profe Cruz will be the first coach to lose his job, Chiapas will next play in El Tec against Monterrey. The Monterrey offense will finally wake up, and will beat Chiapas, sending El Profe Cruz packing.
PACHUCA 0 – ATLAS 3
Let's just say it was not a good day for Pachuca. They ran into the good version of Atlas, got two red cards with plenty of time left in the match, and scored a ridiculous own goal. Hugo Sanchez needs to do something with his offense, its now been two matches and no goals scored; will the return of Nery Castillo be the answer? Probably not… However, Pachuca has its next match against Queretaro, the team already labeled as the next Ascenso MX squad. If Hugo can't get any points off Queretaro, the Pachuca ownership should really start questioning his tenure as head coach.
TIGRES 2 – ATLANTE 1
La Volpe tried what he could with his limited squad and planned out a defensive scheme that almost panned out.  Atlante scored first, and was able to hold Tigres scoreless for most of the match, however, a penalty and a late goal off a corner kick undid all of La Volpe's work. Tigres did what it had to do against a defensive opponent and get the three points at home (**what a shock!** sarcasm). Look for Tigres to continue atop of the standings, as it's positioning itself as one of the best teams in the Liga MX. Atlante has too little talent to make it to the playoffs, but it will stave off any relegation issues. I foresee La Volpe getting fed up from the lack of talent, and leaving Atlante by the end of the Apertura 2012.
SAN LUIS 1 – CRUZ AZUL 2
Pavone and Chuletita scored one goal each and gave Cruz Azul the win over San Luis. San Luis had a team that is limited by their modest squad, look for them to end up in the bottom of the table. Cruz Azul gets its first three points in the tournament, and will be a tough test for the struggling Chivas in Week 3 at el Estadio Azul.
PUMAS 3 – QUERETARO 0
Poor Queretaro! They're a team that is positioning itself as an early candidate for relegation; consider De Los Cobos as a front-runner to become one of the first Liga MX coaches to be given the boot. Martin Bravo had two goals and currently finds himself as the scoring leader of the Apertura 2012. Pumas did what it had to, and easily won a match where the winner was never doubted. Queretaro will host Pachuca next week, a stressful match for both coaches, as both are looking for the first win. Pumas will face a tough road challenge against a Xolos team that will be looking to recover from the Leon loss.
PUEBLA 1 – TOLUCA 3
Puebla is another team that can't seem to find its way towards any points. Even playing at home, the team looked unorganized and ineffective on offense. Puebla will next pay a visit to Santos, expect them to acquire their third loss in a row.
CHIVAS 0 – SANTOS 1
A match that was stained by "Chiquimarco's" terrible refereeing gave Santos a 1-0 win with a late goal. This is a match that Chivas should have won, they played better for most parts of the match, scored two legitimate goals that were erased by "Chiquimarco", and were clearly superior to Santos. However, that's the way that soccer works, and Chivas still find themselves looking for the first three points of the tournament. Chivas will have a tough test against Cruz Azul, will the losing streak continue?