The first set of matches of the men's soccer competition in the London 2012 Olympics took place with a total of 8 games in where a total of 16 teams from four different groups played. The scores: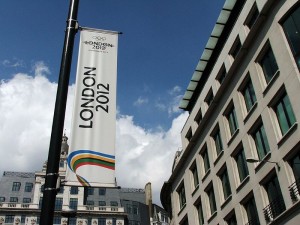 Group A:
Uruguay 2-1 UAE
Great Britain 1-1 Senegal
Group B:
Mexico 0-0 South Korea
Gabon 1-1 Switzerland
Group C:
Brazil 3-2 Egypt
Belarus 1-0 New Zealand
Group D:
Japan 1-0 Spain
Honduras 2-2 Morocco
Surprises:
There were various underdogs which had positive score results. The most notorious was Japan who beat Spain by one in a match where the Roja played with only 10 players for a good amount of the game. Great Britain was also a surprise because playing at a packed Old Trafford Stadium in front of its crowd was not able to beat Senegal which on paper was an easy task.
Disappointments:
Obviously, Spain's defeat and Britain's tie were disappointments, but in this category Mexico play against South Korea was a better fit. Mexico is the head of Group B, coming into the tournament with 3 youth titles (Panamerican Games, Pre-Olympics, Toulon Tournament), but before the Olympics began a lot was spoken with important players like Javier 'Chicharito' Hernandez, Carlos Vela, Jonathan Dos Santos, or Alan Pulido not attending. These absentees created speculation as to how Mexico's offense would play because Mexico's squad only has one true striker in Oribe Peralta. Unfortunately, this squad has not played up to standards since the pre-olympic friendlies and against South Korea it was no different. Mexico was weak, its passing was not precise, and apart from two close shots by the end of the match they had no attacking, leading the score to a lucky 0-0 tie (Lucky because South Korea had the potential to win the game but Mexico's defense had a good game.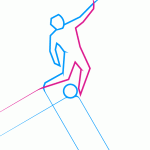 On Track:
There are four clear favorites to win a medal this summer: Spain, Great Britain, Uruguay, and Brazil. Of these, Spain and Britain began on the left foot, however, Brazil and Uruguay demonstrated their offensive threat. Brazil began the game against Egypt scoring three quick first half goals, and although the game ended in a close 3-2 victorym the verde-amarelha demonstrated that their play will consist entirely on their offense. They will not play reserved and will abide by their long-known Joga Bonito style.
Uruguay faces a surprising UAE squad who was an opponent capable of tying the game but at the end the more talented squad won. Uruguay is on track to win its group, but it will need to improve its defense if they want to win a silver or gold medal.
What's Next?:
On Group A, Uruguay will play and defeat Senegal which will give them access to the next round. Great Britain had a bad game, but they did not lose which gives them time to fix their problems and will undoubtedly classify to the next round.
On Group B, Mexico has too much to show why they are considered as the 'Dark-Horse'. They have played their toughest opponent in South Korea and with another tie and a victory, they will be in the next round. Korea on the other hand played like the better team in the group, and if this keeps on, they will have not trouble getting to the next round.
On Group C, Brazil has too much talent and will classify without a sweat. The real fight is between Egypt which has an interesting ofeense, and Belarus with a good defense. I predict Egypt will be the stronger one and earn the pass.
Finally, on Group D, Japan played like a major squad by beating possibly the Olympics' favorite. They will classify, and Spain, although currently in last place, will get back on its feet and still see this squad to earn a medal.
Notes:
Spain has won the last 3 major soccer tournaments (Euro Cup, World Cup, Euro Cup). In all three competitions, they did not win their very first match but after that they continued undefeated and nonetheless won their cups.
Is Spain still a favorite?