Club America will have their home opener against a mauled Jaguares club at Estadio Azteca on Saturday, July 28, 2012 at 6:00 PM EST. America is coming off a fairly dull 0-0 match against Monterrey, which all-in-all, getting one point while visiting El Tec is not a bad result at all. Jaguares on the other hand got crushed at home by Tigres, who ripped them apart in a 4-0 beatdown. Herrera's men will be looking to get their first win against a Jaguares side that showed that it does not know how to play defense.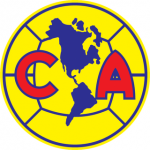 Club America had some minor additions in the off-season, adding the likes of Adrian Aldrete, Efrain Juarez , and Rubens Sambueza, while getting rid of some dead-weight. Overall, this team is essentially the one we saw in the Clausura 2012 semi-finals. Jaguares lost the Liga MX's best striker, Jackson Martinez, to Europe; although it brought in the young "Colombian Drogba" as his replacement. However, in Jaguares' last match, it appeared as though the entire defense was replaced by amateur players (they weren't), the offense looked alright.
Prediction: I believe that the Club America offense will be too much for the unorganized Jaguares defense, and expect at least three goals will be scored by the Americanistas. The Jaguares offense will be able to score however, as they do have quality on that side of the field. Final scores will be 3-1 in favor of Club America. This loss will put a lot of pressure on el Profe Cruz, who will need to get a result against Monterrey (good luck with that!) in Week 3 if he wants to have a stable job.
Television: The match will be shown on Univision (yup, the regular, free Univision) at 6 PM Eastern.