Monterrey and Club America were unable to score in their debut of the Apertura 2012, with a match held at Estadio Tecnologico on July 22, Week 1 of the Liga MX. As usual, the home fans filled the stands at El Tec, hoping to see Monterrey get a win over the often-hated Club America. Unfortunately, neither team was able to score, and the 0-0 tie leaves both teams still waiting for their first win in the Apertura 2012.
The first half was full of opportunities for both clubs, and a goal seemed imminent. In the 2nd minute, Rolfi Montenegro took a shot destined to the top angle of Monterrey's goal, but Orozco did a great job and blocked it away. Monterrey answered back in the ninth minute, Angel Reyna dribbled down the left flank and crossed the ball to De Nigris, who was unable to score due to the tight America defense.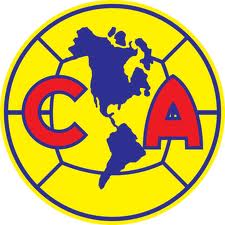 A handful of other scoring opportunities were shared by both teams in the first half, which left fans waiting for the goal that would break the tie. However, the second half brought a lower intensity game, which left fans unsatisfied. Club America reverted to a counter attacking style, while Monterrey was unable or unwilling to risk too much in the attack. The end result was a 0-0 tied that leaves both teams with a single point, still waiting for their first goal and win.
Click here to view the latest Liga MX Standings
Notes:
-Club America goalkeeper, Moise Munoz, is still out due to the injuries he sustained in a car accident during the offseason.
– Monterrey will visit Morelia in week 2 of the Liga MX. Club America will play at home against the wounded Jaguares.
Monterrey Lineup: Orozco, Basanta, Morales, Ayovi, Meza, Martinez, Zavala, Cardozo, Delgado, De Nigris, Suazo. Subbed In: Carreno, De la Pena
America Lineup: Gonzales, Pimentel, Mosquera, Aldrete, Aguila, Molina, Montenegro, Juarez, Cardenas, Medina, Benitez. Subbed In: Rosinei, Layun, Bermudez