Mexican soccer comes back to the Olympics after being left out from Beijing 2008, now El Tri has a chance to show why they arrive as the favorites from CONCACAF, as well as a serious contender for a medal. With the support of players older than 23, such as Carlos Salcido, Oribe Peralta, Jose de Jesus Corona and the star-power provided by Giovanni Dos Santos, they have to prove that soccer in Mexico has evolved.
Mexico forms part of group B also integrated by:
South Korea
Gabon
Switzerland
Mexico will play the matches as follows:
Mexico vs South Korea        July 26th           at St James' Park, Newcastle
Mexico vs Gabon                  July 29th           at City ofCoventry Stadium, Coventry
Mexico vs Switzerland         August 1st        at Millennium Stadium, Cardiff
Mexico has been handed a manageable group
Mexico is expected to qualify to the quarterfinals and even progress to the medal stages.
Mexico will have to make use of players that have been gaining experience, with a roster that does not differ too much from the one that that disputed Copa America last year, and almost the same that won the 2012 Toulon Tournament, this Mexico squad has had a series of good results.
Players like Hiram Mier, Javier Aquino, Hector Herrera, Miguel Angel Ponce, Javier Cortez, and Nestor Vidrio amongst others have a tough test ahead of them. Lets not forget about Marco Fabian, who is demonstrating that he has quality to play in Europe.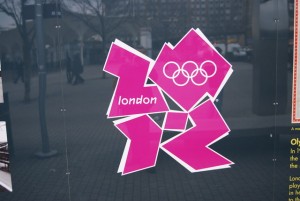 There is no better place than England to have this competition at, it is already a fact that hundreds of visors from European teams will be watching the matches. They will report any outstanding players to their teams, giving the players a great chance to show up their quality.
Even if Mexico does not get a medal, there is a good chance that a couple of players will be under the eye of visors, and who knows, maybe we'll see them playing the next semester at some of Europe's most prestigious leagues.
What do you guys think, will Mexico win a medal at the London soccer Olympic tournament?