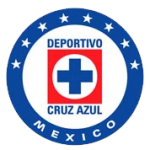 In the Clausura 2012, Cruz Azul was one of the favorite teams to gain a pass to the playoffs and to be a title contender.  Their season began very weak, missing many points in the early weeks.  However, as the season aged, Cruz Azul started to win more matches, fighting against teams like Jaguares, Xolos, and Pachuca for a number eight seed into the playoffs.  Unfortunately for then coach Enrique Meza, his team's 29 goals and a fair 25 points were not enough for that treasured eight spot.   Although Cruz Azul did not qualify for the Clausura 2012 playoffs, they have consistently been one of Mexico's most regular teams.  They have not won a title since 1997, but of Mexico's 'big four', Cruz Azul is the team which has consistently played in 'liguillas', showing that missing the Clausura 2012 playoffs  was an anomaly.
For the Apertura 2012 of the new Liga MX, Cruz Azul made several important changes. The first move they made was replacing veteran coach Enrique Meza with ex Pumas UNAM coach, Guillermo Vazquez.  Vazquez is a coach with few years of experience but that has already won a championship with Pumas in 2011.  As coach, Vazquez transferred a couple of important players away from the club, amongst them strikers Edixon Perea and Emmanuel Villa who ironically moved to Pumas.  Although Villa's departure was significant, Cruz Azul is one of the teams that has made the new Liga MX into a 'premier league'.  They have signed several quality players such as Luis Amaranto Perea who played in Atletico Madrid, Mexican international Pablo Barrera, and Mariano Pavone to fulfill Villa's shoes.
Cruz Azul is a team that has enough talent to win a title, but it will need to win points in the early stages of the Apertura 2012 unlike the past season if it wants to be a real contender.  Christian Gimenez will make an interesting duo with fellow Argentine striker Mariano Pavone, while Luis Amaranto Perea will be the leader in the defensive line.  Guillermo Vazquez has a talented squad to work with, and see Cruz Azul fighting for a title when the playoffs begin.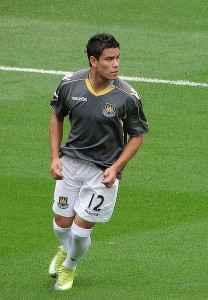 Coach: Guillermo Vazquez
Players In:  Luis Amaranto Perea, Pablo Barrera, Mariano Pavone
Players Out: Emmanuel Villa, Edixon Perea, Waldo Ponce, Manuel Mariaca
Players to Watch: Luis Amaranto Perea, Pablo Barrera, Mariano Pavone
Prospect Players: Javier Aquino, Nestor Araujo, Martin Galvan, Francisco Flores
Possible Lineup: Jose de Jesus Corona, Luis Amaranto Perea, Julio Cesar Dominguez, Fausto Pinto, Nestor Araujo, Gerardo Torrado, Israel Castro, Pablo Barrera, Javier Aquino, Christian Gimenez, Mariano Pavone
Playoffs Contender: Yes
Title Contender: Yes
Power Ranking: 6 of 18